For this list, I'm reaching back to previous years and trying not to include books that I've read/reviewed recently (excluding the first two entries.) This list features some of my favourite books of all time but, for one reason or another, haven't gushed about lately.
10) Simon vs. the Homo Sapiens Agenda by Becky Albertalli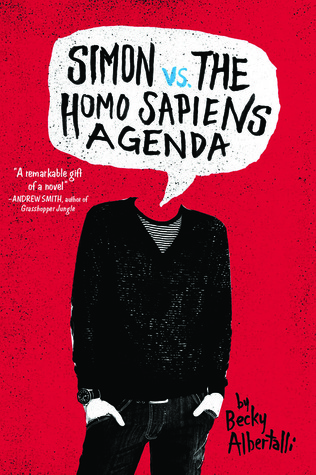 An incredible YA contemporary novel that I read last year, this book follows Simon Spier as he navigates high school drama and the ups and downs of coming out and finding love. Full of great, diverse characters and plenty of LOL moments, I feel like Simon vs THSA should inspire TFIOS levels of obsession.
9) The Vagrant by Peter Newman
With touches of sci-fi and horror, this unique fantasy follows a badass, sword-wielding protagonist, who at the same time is a nurturing protector to an infant child. This is a novel where it takes a while to get used to the writing style - Newman takes the 'show, don't tell' school of thought to an extreme - but once I was about 50 pages in, I was hooked. The sequel,
The Malice
,
is due to be published in May.
8) The Peter Grant series by Ben Aaronovitch
A super-fun series that mixes urban fantasy with police procedurals, the Peter Grant novels have yet to disappoint me. I'm currently re-reading them, and whenever I do, I have the mad urge to recommend this series to everyone I come in contact with.
7) The Drakon series by Shana Abe
A fantasy/romance series that features people who can turn into dragons - this is definitely a favourite of mine. Not only are the books full of action and steamy romance, they are bursting with gorgeous prose. There's also a YA spin-off series called The Sweetest Dark that I also love. I feel this is one of the most underrated series out there and I encourage everyone to check it out.
6) In Cold Blood by Truman Capote
A true-crime masterpiece that left me absolutely stunned when I first read it. Capote formed such intimate relationships with the two murderers and that detail and research really shine in the book. Required reading for true-crime fans.
5) Graceling series by Kristin Cashore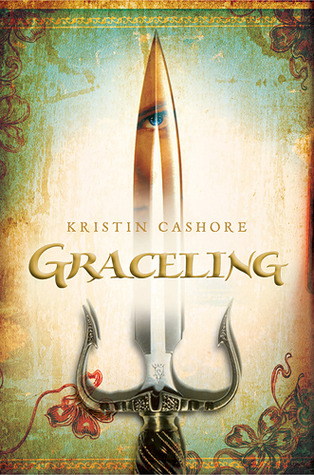 I consider the Graceling series to be one of the best in the YA fantasy genre - when I first read the books, I was blown away by the complexity of the world and the brilliant writing. I don't think it's as widely-read as it deserves to be.
4) Memoirs of a Geisha by Arthur Golden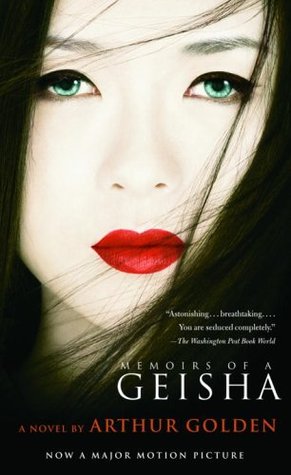 A book I haven't read in years but it's one of my all-time favourites. I am so disappointed that Arthur Golden hasn't written anything else because the man writes beautifully. I definitely need to reread this one soon.
3) The Orphan Master's Son by Adam Johnson
This is another book that I think is criminally under-read, even though it won the Pulitzer Prize for Fiction in 2013. Set in North Korea, it follows Pak Jun Do as he rises in the ranks of the country's elite - and makes a deadly enemy of the notorious dictator, Kim Jong Il.
2) The Wind-Up Bird Chronicle by Haruki Murakami
I suppose literary snobs think it's cool to drop Murakami's name in casual conversation just so they can seem intelligent and worldly - but I genuinely do love his novels. Wind-Up Bird Chronicle is my all-time favourite of his - a bizarre, dreamy, surreal, beautiful book that demands to be reread over and over again.
1) The Yiddish Policeman's Union by Michael Chabon
I think this post could alternately be titled 'Books I Haven't Read in Ages and Only Vaguely Remember but Know That I Love.' This is one of those books. I don't think I even fully understood it when I read it during my formative teenage years but I do remember the remarkable prose and how I didn't even realize books could be written like that until I read Yiddish Policeman's Union.