If you're in the mood for some light reading, these books will get you giggling.
10) Bite Me (A Love Story #3) by Christopher Moore
Every book in Christopher Moore's vampire romantic comedy has its own individual charm, but the third and final book in the series is, hands down, the funniest. Three words: Giant. Vampire. Cats.
9) Let's Pretend This Never Happened: A Mostly True Memoir by Jenny Lawson
Also known as The Bloggess, Jenny Lawson is one of the most gifted humor writers I've ever read - my stomach hurt after reading this book because I was laughing so hard.
8) The Hitchhiker's Guide to the Galaxy by Douglas Adams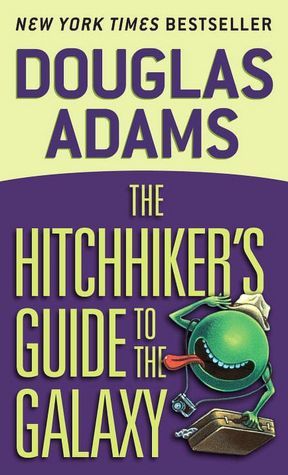 One of my favorite books of all time, Hitchhiker's Guide is the perfect mash-up of absurd humor and science fiction.
7) Hyperbole and a Half: Unfortunate Situations, Flawed Coping Mechanisms, Mayhem, and Other Things That Happened by Allie Brosh
The combination of text and Brosh's amateurish cartoons makes this collection of humor pieces unlike any I have ever read. Her chapters on depression manage to be both laugh-out-loud hilarious and oddly touching. I actually ended up spraying some of the pages with spit because I was shrieking with laughter like a rabid hyena.
6) Bossypants by Tina Fey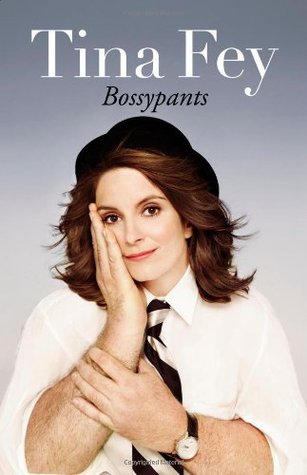 One of the modern Queens of Comedy, Fey's collection of humor essays definitely lives up to the hype. Especially great for fans of SNL and 30 Rock.
5) 3 x Carlin: An Orgy of George by George Carlin
I miss George Carlin. He's one of my favorite comedians of all time - he not only made me laugh, he made me think. This omnibus edition collects all three of his humor books - Brain Droppings, Napalm and Silly Putty, and When Will Jesus Bring the Pork Chops?
4) The Eyre Affair (Thursday Next #1) by Jasper Fforde
A great read for book lovers, this humorous novel features Thursday Next, a literary detective who solves book-related crimes.
3) Fifty Shades of Grey by E.L. James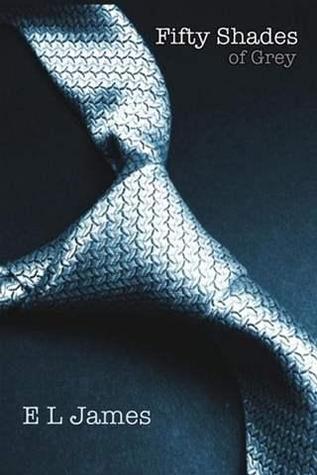 I realize this book is not supposed to be funny - but with the horrible writing, melodramatic characters, and unsexy sex scenes - it's unintentionally hilarious.
2) Diary of a Wimpy Kid by Jeff Kinney
Technically, this book is for Middle Grade readers but that doesn't mean its wacky sense of humor and clever cartoons won't appeal to adults.
1) The Complete Calvin and Hobbes by Bill Watterson
I've read the entire Calvin and Hobbes collection multiple times and it never fails to delight me. I love that the humor isn't cynical or snarky - it's warm and optimistic and full of profound wisdom. Calvin and Hobbes doesn't just make me laugh - it makes me a better person.