This topic is brutal. You're asking me to pick my least favourite books from my most favourite series!? Why don't you just ask me to chop off my least favourite limb while you're at it? With heavy feelings of guilt and agony, I give you my least favourite books from my most favourite series (in no particular order):
5) The Treasure Keeper (Drakon #4) by Shana Abe
The first three books in this dragon shapshifter historical romance series are phenomenal, full of excitement, passion, and danger. I found The Treasure Keeper lacked something that the first books had. It doesn't help that the male protagonist spends about half the book as a ghost/spirit/incorporeal being. The plot is fairly intriguing but the romance part of the book feels underwhelming.
4) Mockingjay(The Hunger Games #3) by Suzanne Collins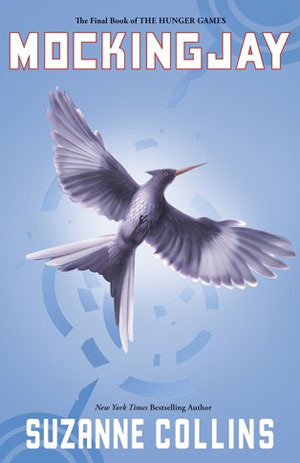 I have a friend who likes the first two books in The Hunger Games trilogy but absolutely hates Mockingjay. While I don't hate it, I'll admit that it's not perfect and I like the first two books better. I thought some of the character deaths in this book were rushed and had almost no impact on me while I was reading it.
3) Shadow Kiss (Vampire Academy #3) by Richelle Mead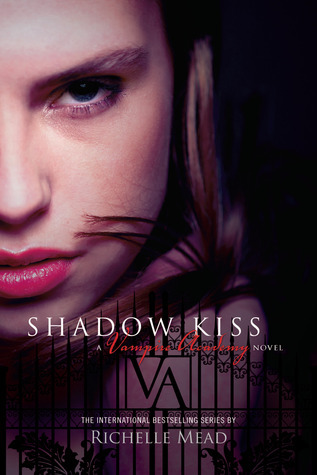 While I enjoy the soapiness of the
Vampire Academy
series, I felt the third book in the series had some over-the-top ridiculous moments. And the anticipated love scene between Rose and Dimitri turned out to be a total snooze-fest. I kind of went off on a rant when I reviewed it. If you're curious, you can read it
here.
2) Scarlet (The Lunar Chronicles #2) by Marissa Meyer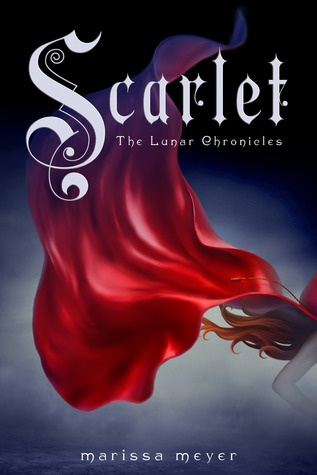 Okay, I feel super guilty about putting Scarlet on this list because The Lunar Chronicles is one of my favourite series of ALL TIME! Maybe it's because I'm not much of a Red Riding Hood fan. Or maybe it's just because I like the other books in the series just a tiny bit better. Don't get me wrong, I still love this book! It's just not my absolute favourite in the Lunar Chronicles.
1) Harry Potter and the Order of the Phoenix (Harry Potter #5) by J.K. Rowling
Okay, this one is painful. I am an avid Harry Potter fan. I love each and every book in the series. But if I had to choose my least favourite it would be Order of the Phoenix because it's just so damn depressing. It's really dark and gloomy and Harry is yelling at his friends, and Umbridge takes over Hogwarts, and then the ending... I think it's an important, pivotal book in the series but it can be tough to get through.
As always, Top 5 Wednesday is an original bookish meme created by
Lainey
of gingerreadslainey. The Top 5 Wednesday Goodreads Group can be found
here
.