Some of my favorite books feature time travel. If used well, time travel is one of the most interesting plot devices. So, without further ado, here are my Top 5 Books that Feature Time Travel.
5) Slaughterhouse-Five by Kurt Vonnegut
I just read Slaughterhouse-Five for the first time last week and I'm so glad I read it in time for this topic because it blew me away! Billy Pilgrim is a POW in World War II but he keeps getting 'unstuck' in time and traveling to different points in his past and future. The 'how' of the time travel is never really explained but I don't think that's important to the story. Billy Pilgrim's travels through time are used to explore the very nature of what 'time' is and how humans misunderstand it.
4) All You Need Is Kill by Hiroshi Sakurazaka
This was one of my favorite reads last year. A great action-packed sci-fi, this book is about a soldier, Keiji Kiriya, who is battling invading aliens but time keeps resetting itself so he keeps having to fight the same battle over and over again. It's basically like that movie Groundhog Day but with aliens. If you've seen the film version, I still recommend that you read the novel because the endings are completely different.
3) Harry Potter and the Prisoner of Azkaban by J.K. Rowling
Time travel is a tricky plot device to pull off but J.K. Rowling handles it well in the third installment in the Harry Potter series. On the surface, Hermione's Time Turner seems to be too convenient until you realize that the time travel is integral to the climax of the book. Time travel is seen more often in science fiction than fantasy but it works perfectly in this book.
2) The Shining Girls by Lauren Beukes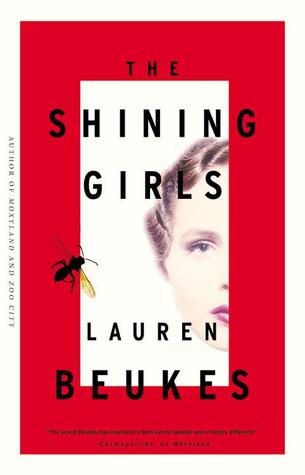 The Shining Girls features a serial killer that travels through time and one of his surviving victims sets out to stop him. It is creepy, disturbing, and the time travel is handled perfectly. The ending is particularly masterful and gave me chills. I once pitched it to a friend as something Stephen King might write. And speaking of King...
1) 11/22/63 by Stephen King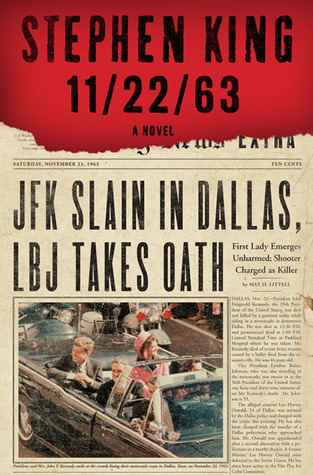 Hands down, my favorite time travel novel ever, 11/22/63 is about a 21st century man who travels back in time to stop the Kennedy assassination. Truly epic in scope, this is one of King's masterpieces. If anyone can make time travel downright terrifying, it's the Master of Horror himself.
So you've heard my time travel recommendations, now I'd love to hear yours! If you've done a Top 5 Wednesday for this topic, either on a blog or on Youtube, please let me know! I'd love to see your Top 5 Books that Feature Time Travel!
The Top 5 Wednesday Goodreads Group can be found
here.