March 1
Burning Glass (Burning Glass #1) by Kathryn Purdie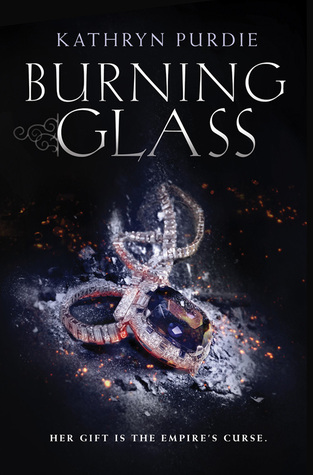 Genre: Young Adult Fantasy
A girl with the ability to detect the feelings of others around her is recruited to protect the emperor from assassins.
A Study in Charlotte (Charlotte Holmes #1) by Brittany Cavallaro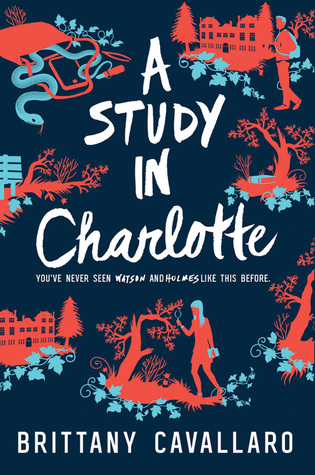 Genre: Young Adult Mystery
Charlotte Holmes and Jamie Watson - the descendants of the famous mystery-solving duo - team up to solve a murder of one of their fellow students.
Into the Dim (Into the Dim #1) by Janet B. Taylor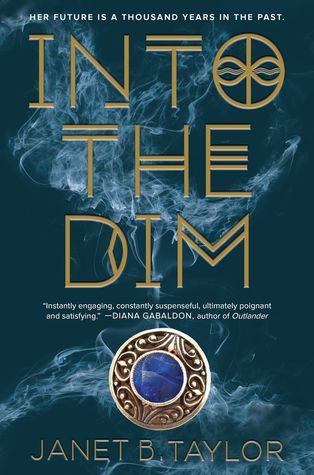 Genre: Young Adult Science Fiction
Pitched as Outlander for teens, this time-travel story follows a teen girl traveling back to the twelfth century to save her mother.
The Lifeboat Clique by Kathy Parks
Genre: Young Adult Contemporary
When a tsunami hits the coast of California, teenage Denver is swept out to sea with a handful of other survivors - including her ex-BFF, Abigail.
Star Wars: Original Trilogy Graphic Novel
Genre: Science Fiction/Graphic Novel
The original Star Wars trilogy retold in graphic novel form. After seeing The Force Awakens, I've become obsessed with Star Wars so this will be a must-buy.
Black Apple by Joan Crate
Genre: Historical Fiction
A coming-of-age novel about a young Blackfoot girl who grows up in the residential school system on the Canadian prairies.
Quantum Night by Robert J. Sawyer
Genre: Science Fiction
A psychologist and a quantum physicist race against time to stop a pandemic of hatred and violence that is sweeping the globe.
United States of Japan by Peter Tieryas
Genre: Science Fiction - Alternate History
Japan has won World War II and now the United States is patrolled by giant robots. You had me at 'giant robots.' (How awesome is that cover?)


The Last Days of Magic by Mark Tompkins
Genre:
Fantasy
From
Goodreads
:
'An epic novel of magic and mysticism, Celts and faeries, mad kings and druids, and the goddess struggling to reign over magic's last outpost on the Earth.
'
The Devil You Know by K.J. Parker
Genre: Fantasy
The greatest philosopher of all time offers to sell his soul to the devil in exchange for twenty more years to complete his life's work - but things aren't as simple as they seem.
Arkwright by Allen Steele
Genre: Science Fiction
Nathan Arkwright, a brilliant author, is convinced that humankind cannot survive on Earth for much longer. He establishes the Arkwright Foundation to search for habitable planets and save humanity. This book is being compared to classic science-fiction books like 2001: A Space Odyssey and modern space operas like Interstellar.


The Passenger by Lisa Lutz
Genre: Thriller
A woman flees after her husband's death, taking on a new identity - all the while claiming that she didn't kill him.
The Girl Who Raced Fairyland All the Way Home (Fairyland #5) by Catherynne M. Valente
Genre:
Fantasy
The fifth and final book in Valente's
Fairyland
series.
All the Single Ladies: Unmarried Women and the Rise of an Independent Nation by Rebecca Traister
Genre:
Non Fiction
A nuanced investigation into the sexual, economic, and emotional lives of modern women in America.
Beyond the Red by Ava Jae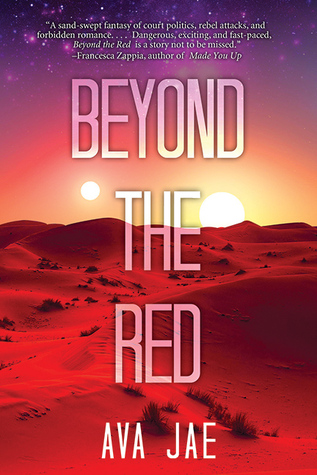 Genre:
Young Adult Science Fiction
An alien queen and a half-human/half-alien soldier must team up to prevent a violent genocide. This book sounds amazing!
March 8


Lady Midnight (The Dark Artifices #1) by Cassandra Clare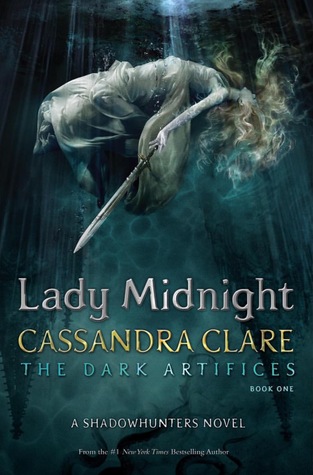 Genre: Young Adult Fantasy
The first book in a brand-spanking new Shadowhunters series.
Rebel of the Sands (Rebel of the Sands #1) by Alwyn Hamilton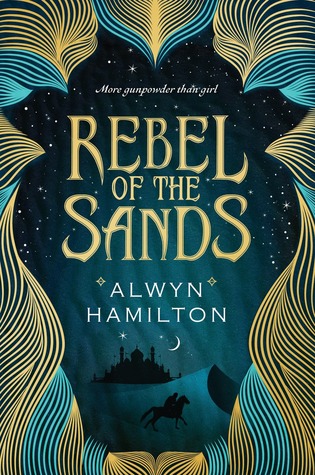 Genre: Young Adult Fantasy
A young girl growing up in a mystical desert world wants to escape from her dead-end town. When she meets Jin, a handsome and mysterious foreigner, she believes he will be her ticket out.


The Great Hunt (The Great Hunt #1) by Wendy Higgins
Genre: Young Adult Fantasy
A beast is terrorizing the kingdom of Lochlanach so the king offers his daughter's hand in marriage to whoever slays the beast.
A Tyranny of Petticoats: 15 Stories of Belles, Bank Robbers & Other Badass Girls edited by Jessica Spotswood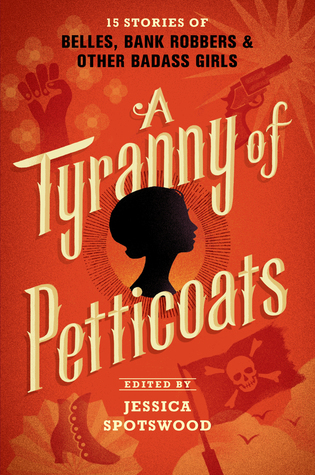 Genre: Young Adult Historical Fiction
A collection of short stories by YA authors featuring badass heroines and daring damsels. I'm definitely excited to read Marissa Meyer's story!
The Spider's War (The Dagger and the Coin #5) by Daniel Abraham
Genre: Fantasy
The fifth and final book in the epic Dagger and the Coin saga.
Endgame by Ahmet Altan
Genre: Crime Fiction
From Goodreads: 'A man retires to a sun-baked Turkish town for a quiet life. But he finds a world of suspicion, paranoia, and violence. The town has made a murderer of him. The question is, who did he kill?'
The Tiger and the Wolf (Echoes of the Fall #1) by Adrian Tchaikovsky
Genre: Fantasy
A fantasy about two rival clans of shapeshifters and the girl caught in between them.
The Paper Menagerie and Other Stories by Ken Liu
Genre: Fantasy/Short Stories
Ken Liu is one of speculative fiction's hottest authors at the moment. His debut fantasy novel, The Grace of Kings, was critically acclaimed and was featured on many year-end Best Of 2015 lists. His first collection of short stories is already garnering massive praise. He's definitely one to watch.
Monstrous Little Voices: New Tales from Shakespeare's Fantasy World by Various Authors
Genre: Fantasy
A collection of Shakespeare retellings focusing on the more fantastical of the Bard's works.
Forest of Memory by Mary Robinette Kowal
Genre: Fantasy
An intriguing novella about a woman who is cut off from a world steeped in technology and artificial intelligence when a hunter meets her in the woods and makes her his unwilling guest.
Maybe a Fox by Kathi Appelt and Alison McGhee
Genre: Middle Grade Fiction
A tale of two sisters, a fox cub, and what happens when one of the sisters disappears forever.
What Is Not Yours Is Not Yours:Stories by Helen Oyeyemi
Genre: Fiction/Short Stories
A collection of stories by acclaimed author Helen Oyeyemi that focus on magical realism.
March 15
Yellow Brick War (Dorothy Must Die #3) by Danielle Paige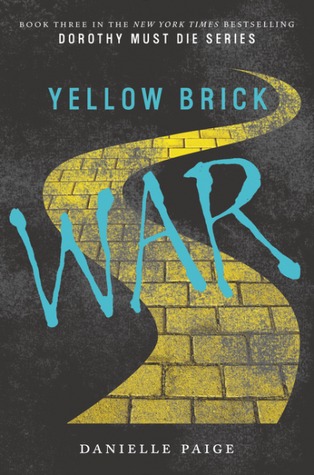 Genre: Young Adult Fantasy
The third and final book in the Dorothy Must Die series.
A Drop of Night by Stefan Bachmann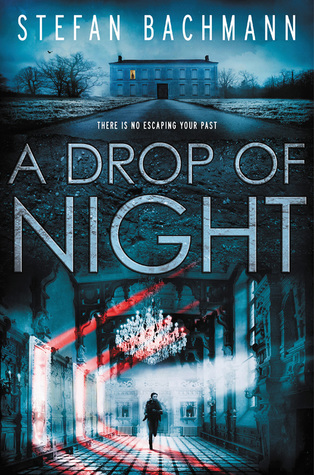 Genre: Young Adult Mystery
Said to appeal to fans of The Maze Runner and The Cabin in the Woods, this story follows Anouk, a seventeen-year-old girl chosen to help excavate a vast, underground palace that hid an aristocratic family during the French Revolution.
The Last Mortal Bond (Chronicle of the Unhewn Throne #3) by Brian Staveley
Genre: Fantasy
The third and final book in the Chronicle of the Unhewn Throne series.
Snakewood by Adrian Selby
Genre: Fantasy
A band of successful mercenaries are now retired and separated from each other. Now they are being hunted down, one by one, and killed. But why? For their past crimes? Or for a more sinister reason?


The First Time She Drowned by Kerry Kletter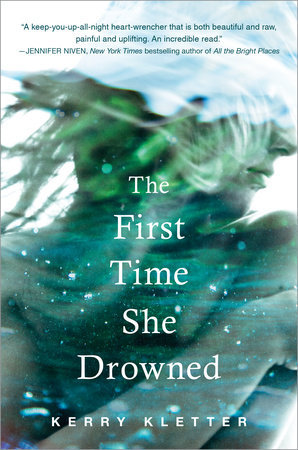 Genre: Young Adult Contemporary
Cassie, a psychologically damaged girl, tries to reconcile with her estranged mother. But not much has changed and their unhealthy relationship threatens to destroy Cassie's already-fragile mental health.


Exit, Pursued by a Bear by E.K. Johnston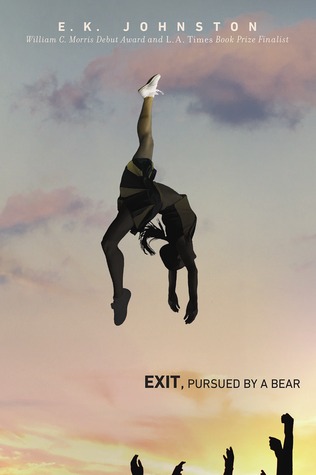 Genre:
Young Adult Contemporary
Inspired by Shakespeare's
A Winter's Tale,
this book tells the story of Hermione Winter, a cheerleading captain who must struggle with the aftermath of a devastating sexual assault and the resulting pregnancy.
The North Water by Ian McGuire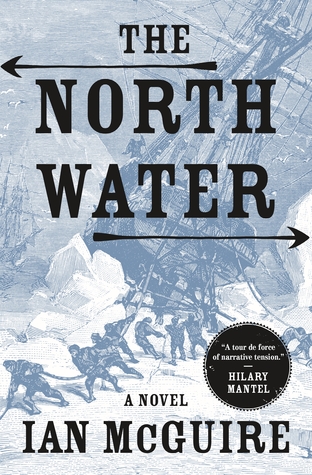 Genre:
Historical Fiction
From Goodreads: 'A nineteenth-century whaling ship sets sail for the Arctic with a killer aboard in this dark, sharp, and highly original tale that grips like a thriller.'
March 22
Wink Poppy Midnight by April Genevieve Tucholke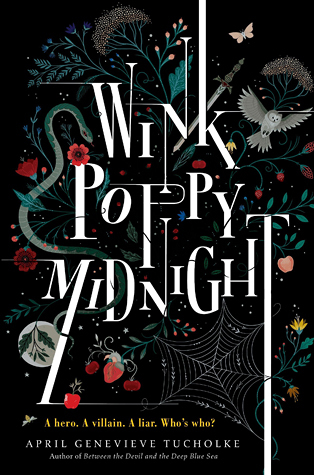 Genre: Young Adult Mystery
A mystery told from three different perspectives: Wink, the secretive girl-next-door. Poppy, the Queen Bee bully. And Midnight, the sweet boy caught between them.
The Caped Crusade: Batman and the Rise of Nerd Culture by Gled Weldon
Genre: Non Fiction
Just Fall by Nina Sadowsky
Genre:
Mystery
How can you find out the person you love is a killer...and continue to love them anyway?
The Nest by Cynthia D'Aprix Sweeney
Genre:
Fiction
From Goodreads: 'A warm, funny and acutely perceptive debut novel about four adult siblings and the fate of the shared inheritance that has shaped their choices and their lives.'
The Association of Small Bombs by Karan Mahajan
Genre:
Fiction
A story about an Indian family torn about by terrorism.


March 29
The Winner's Kiss (The Winner's Trilogy #3) by Marie Rutkoski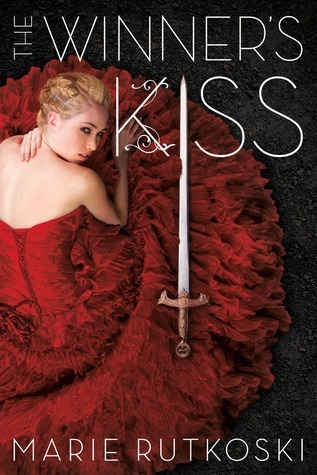 Genre: Young Adult Fantasy
The third and final book in the Winner's trilogy. I can't wait for this one!
Half Lost (The Half Bad Trilogy #3) by Sally Green
Genre: Young Adult Fantasy
The third and final book in the Half Bad trilogy.