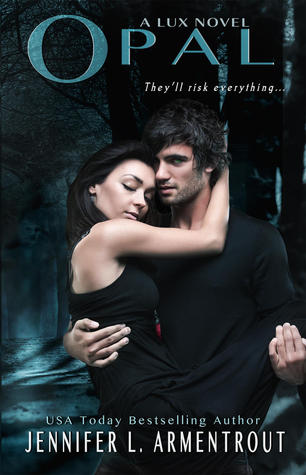 Synopsis: No one is like Daemon Black.
When he set out to prove his feelings for me, he wasn't fooling around. Doubting him isn't something I'll do again, and now that we've made it through the rough patches, well...There's a lot of spontaneous combustion going on.
But even he can't protect his family from the danger of trying to free those they love.
After everything, I'm no longer the same Katy. I'm different...And I'm not sure what that will mean in the end. When each step we take in discovering the truth puts us in the path of the secret organization responsible for torturing and testing hybrids, the more I realize there is no end to what I'm capable of. The death of someone close still lingers, help comes from the most unlikely source, and friends will become the deadliest of enemies, but we won't turn back. Even if the outcome will shatter our worlds forever.
Together we're stronger...and they know it.
Date Published: December 11, 2012
Published By: Entangled Teen
Number of Pages: 382
Rating: 4/5
Reading the third book in the Lux series, I realized what makes it so enjoyable: it reads like a well-written fan fiction. There's steamy romance scenes sprinkled throughout a story packed with action and drama and yet, the Lux series never takes itself seriously. The books are told from Katy's point of view so the narrative is full of teen slang and fangirl speak. And it's awesome! It's just so much fun reading a book free of literary pretension. (Don't get me wrong, I love pretentious literary books as much as the next girl. I'm just saying sometimes it's nice to read something that's pure brain candy.)
In Opal, now that Daemon and Dee's brother Dawson has been rescued and brought back home, Kat and her entourage of alien friends set out to rescue Dawson's girlfriend Beth, who, like Kat, has also been mutated into a human/alien hybrid and is being imprisoned by the DOD. They are offered help from Kat's former friend/brief love interest Blake, who nobody trusts, but seeing as he's the only person they know who is familiar with the facility where Beth is being kept, they have no choice but to accept his help. Actually, he kind of blackmails them into it, just to make sure that we all know what a total douche he is.
So that's the main problem. There is also a lot of Kat/Daemon action going on in this book and , I must say, it's pretty swoonworthy. But (and I laugh every time this happens) THEY KEEP GETTING INTERRUPTED! At least twice in the book Kat and Daemon are ready to get it on but someone inevitably walks in on them and ruins their private sexy time. It's like, what are the odds, right? But, eventually they get some alone time and make it happen, and it''s kind of amazing. Okay, it's not explicit or anything, which is a shame, but it's pretty hot by YA standards.
The ending was a little bit predictable but still exciting to read. I'm intrigued to see where Jennifer L. Armentrout takes the story in the next book.
I'm really enjoying this series so far and I have now added Daemon Black to my official list of Book Boyfriends. If you need me, I'll be reading Origin and cursing the fact that Daemon Black is fictional.