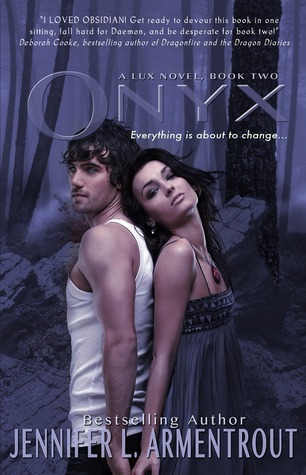 Synopsis: Being connected to Daemon Black sucks…
Thanks to his alien mojo, Daemon's determined to prove what he feels for me is more than a product of our bizarro connection. So I've sworn him off, even though he's running more hot than cold these days. But we've got bigger problems.
Something worse than the Arum has come to town…
The Department of Defense are here. If they ever find out what Daemon can do and that we're linked, I'm a goner. So is he. And there's this new boy in school who's got a secret of his own. He knows what's happened to me and he can help, but to do so, I have to lie to Daemon and stay away from him. Like that's possible. Against all common sense, I'm falling for Daemon. Hard.
But then everything changes…
I've seen someone who shouldn't be alive. And I have to tell Daemon, even though I know he's never going to stop searching until he gets the truth. What happened to his brother? Who betrayed him? And what does the DOD want from them—from me?
No one is who they seem. And not everyone will survive the lies…
Date Published: August 14, 2012
Published By: Entangled Teen
Number of Pages: 421
Rating: 4/5
The second book in the Lux series has just as much freaky alien action and hot romance as the first book, with a touch more angst. With book two comes the inevitable love triangle what with the appearance of new kid in town Blake Saunders. This leads to a whole series of misunderstandings and emotional twists and turns for Daemon and Kat. At first, Kat is determined to convince Daemon that there is nothing between them but as soon as she realizes that things might not work out with Daemon, she realizes the true depth of her feelings for him. (Typical, right?) So, like I said, this book is stuffed full of romantic angst which is usually fun for a while but pretty soon I felt like screaming, 'Oh my God, just get together already!'
But there are still plenty of scorching hot moments between Kat and Daemon to satisfy the part of me that craves kissing scenes. (OOOOHHH MY GOD, THE LIBRARY SCENE!) And the love triangle isn't really a love triangle at all but an interesting plot device that takes the narrative somewhere unexpected.
There is a lot going on in this book - Kat discovering her newfound abilities, the mysterious activities of the DOD, the truth about Daemon's supposedly dead brother, the whole 'what's up with this Blake guy?' thing - it's all very interesting and makes for an exciting page-turner but a part of me was hoping for slightly more Kat/Daemon action.
There are some incredibly sweet moments between them like when Daemon helps Kat decorate her Christmas tree or when he films one of her book videos with her. Seriously, these two are so cute together that it should make me want to throw up but I am just so invested in their relationship that I can't help but root for them. GAH! Reading the Lux series makes me feel like a teenager again and I didn't even read these kinds of books when I was a teenager!
Okay, I better wrap this up before I dissolve into a puddle of sticky, sentimental goo. On to the the next book in the series!
P.S. - In case any of you were wondering, I picture Daemon Black as Jonathan Rhys Meyers
Oh yeah, he could definitely play a sexy alien.