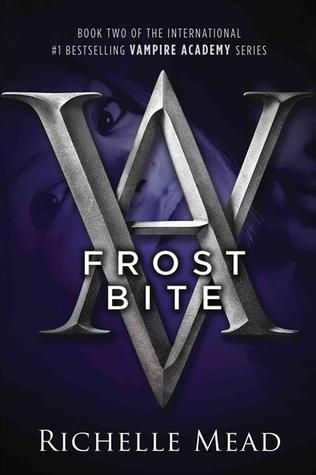 Synopsis: Rose has serious guy trouble. Her gorgeous tutor, Dimitri, has his eye on someone else, her friend Mason has a huge crush on her, and she keeps getting stuck in her best friend Lissa's head while she's making out with her boyfriend, Christian.
Then a nearby Strigoi attack puts St. Vladimir's on high alert, and the Academy whisks its students away on a mandatory holiday ski trip. But the glittering winter landscape and posh Idaho resort only provide the illusion of safety. When three students run away to strike back against the deadly Strigoi, Rose must join forces with Christian to rescue them. Only this time, Rose - and her heart - are in more danger than she ever imagined.
Date Published: April 1, 2008
Published By: Razorbill
Number of Pages: 327
Rating: 4/5
Another great installment in the Vampire Academy series that delves deeper into the mythology of the world and introduces new, interesting characters.
It was nice to see a change of setting in this book. It just seemed like a very high-school kind of thing to have these characters go on a school trip to a ski resort. I almost think that happened in the Baby-Sitters Club. Although, I don't remember Kristy having to battle evil vampires along the way. And I don't think there was as much sex. But, I digress.
I love how this book has a bit more action than the first book and the danger is really ramped up, especially at the end. Rose grows up a lot in this book, making more mature decisions about her feelings and her relationships. She's still reckless and impulsive and snarky as hell, so she doesn't grow up too much which is nice.
What I'm really waiting for in this series is the introduction of a Big Bad, a really great villain that the characters have to fight against until the end of the series. I think I kind of have an idea about who it's going to be but I'm not going to speculate too much here. All I'll say is that, if my guess is correct, then it will be a really interesting and bold direction to take this series.