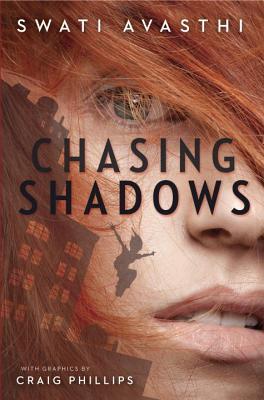 Synopsis: Corey, Holly, and Savitri are closer than a family until a random act of violence shatters their world. A gunman shoots at their car, leaving Corey dead, Holly in a coma, and Savitri the sole witness to the crime.
When Holly wakes up, she is changed - determined to hunt down Corey's killer, whatever the cost. Savitri fears that Holly is running wild, losing her grip on reality. Friends should stand by each other in times of crisis. But can you hold on too tight? Too long?
Date Published: September 12, 2013
Published By: Ember
Number of Pages: 316
Rating: 4/5
Chasing Shadows is a well-written exploration of a strong friendship torn apart by senseless violence and devastating grief. It portrays two teenage girls struggling to hold on to their friendship and save each other while having to deal with their own psychological scars. The heartbreaking part is that, no matter how hard they try, their friendship, while not completely broken, will never be the same.
I loved how the book was mostly prose but some chapters were written in a graphic novel format. The mix of the two formats worked because a comic book character called the Leopardess features prominently in the story because Holly and Savitri read the comics. Holly even states in the beginning that sometimes she wishes she was the Leopardess. So the graphic novel elements of the story integrate seamlessly with the prose.
While I was captivated by the drama of the story and interested in the characters, I didn't really connect with them. Still, it's an enjoyable read (if not a particularly happy one) and should please YA fans looking for a dramatic story with complex characters.