1.) I resolve to read at least 100 books this year. I'll be keeping track on
Goodreads.
2.) I resolve to get caught up on Sarah J. Maas' Throne of Glass series. I loved A Court of Thorns and Roses and want to read all of her books so I can read them as they are released.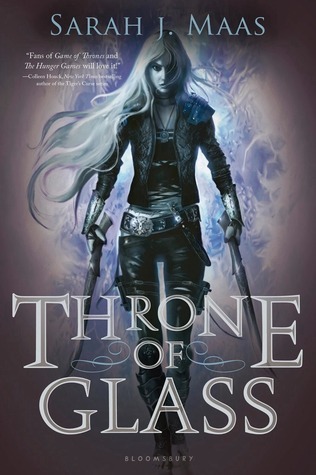 3.) I resolve to attend more bookish events in my community this year. (Poetry readings, philosopher cafes, book festivals, etc.) I'd really like to meet more bookish people and get out of the house more.
4.) I resolve to support my local independent bookstores by purchasing from one of them at least once every two months.
5.) I resolve to spend less time on social media and more time reading. (No more mindlessly scrolling through Pinterest!)
6.) I resolve to join a REAL-LIFE book club this year. (Not just online ones!)
7.) I resolve to ALWAYS read the book before seeing the movie.
8.) I resolve to return to writing fiction and send at least one piece of writing out for publication.
9.) I resolve to tell an author if I love their book (through Twitter, Instagram, etc.) Also, to write a hand-written letter to my favorite author, J.K. Rowling.
10.) I resolve not to be personally offended if someone doesn't like one of my favorite books. Everyone is entitled to their own opinion.
Top Ten Tuesday is a weekly tag originally created by
The Broke and the Bookish
.