1. Sinner (The Wolves of Mercy Falls #3.5) by Maggie Stiefvater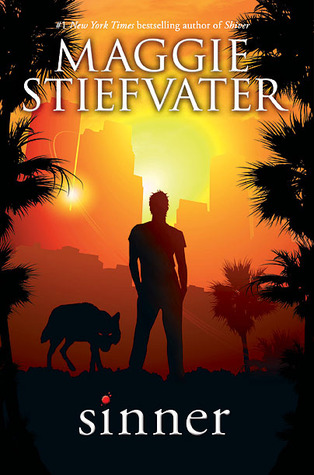 I have not had a chance to read Stiefvater's werewolf trilogy yet although I've heard really good things. This latest installment follows the character of Cole St. Clair.


2. Conversion by Katherine Howe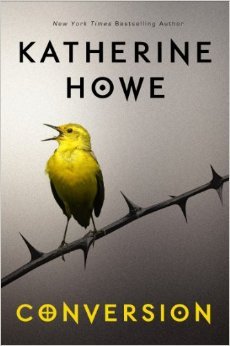 Strange things are happening to the girls attending St. Joan's Academy - could it be because the Academy is located in Danvers, Massachusetts - previously known as Salem Village?
3. All Those Vanished Engines by Paul Park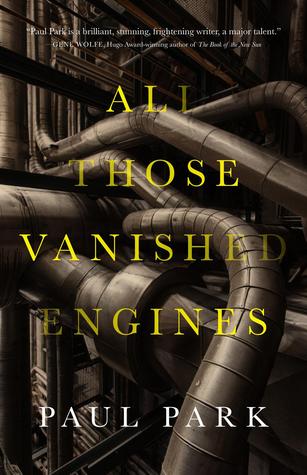 An alternate-history SF novel told in three parts that puts a new spin on the Civil War, World War II - and imagines a future with aliens.
4. Beautiful Oblivion (Maddox Brothers #1) by Jamie McGuire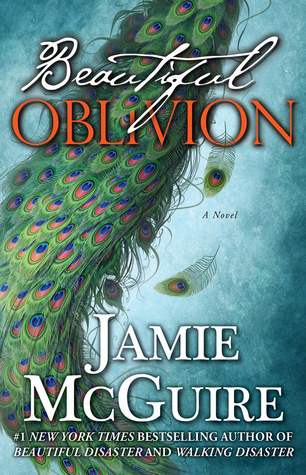 The first installment in a new contemporary romance series. That cover is beautiful.
5. How to Tell Toledo from the Night Sky by Lydia Netzer

Okay, so the title is a little weird but this story of astronomy and star-crossed love is supposed to be a phenomenal read.


6. One Plus One by Jojo Moyes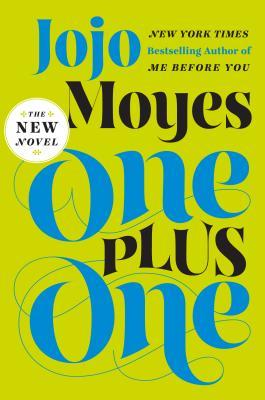 Jojo Moyes' first book,
Me Before You,
was a huge hit. This one promises to be just as good.
7. The Skeleton Crew: How Amateur Sleuths are Solving America's Coldest Cases by Deborah Halber
A book about Sherlock wannabes who are successfully solving cold cases using the internet.
8. Four: A Divergent Collection by Veronica Roth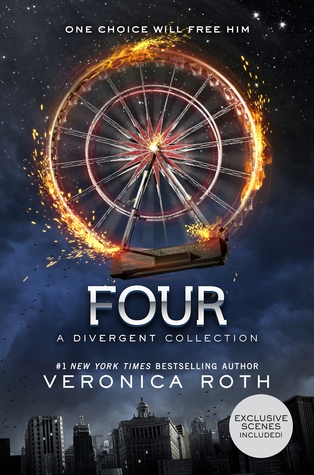 The much-anticipated collection of short stories featuring the beloved Four from the hugely popular
Divergent
series.
9. Midnight Thief (Midnight Thief #1) by Livia Blackburne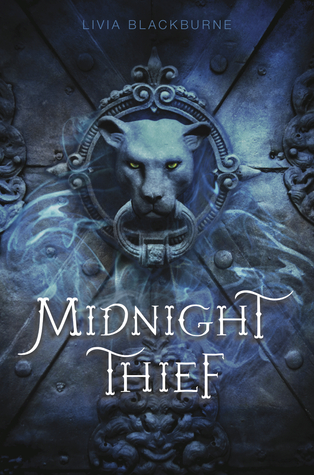 A debut novel in a fantasy series that follows a young girl who is offered a job with the Assassin Guild.
10. The Queen of the Tearling (The Queen of the Tearling #1) by Erika Johansen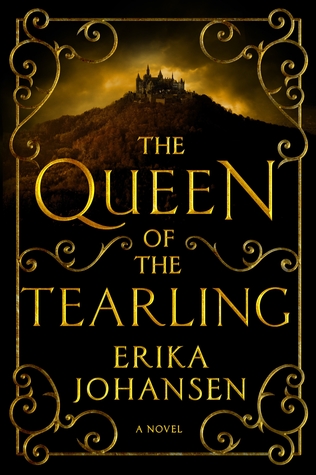 This is the book I'm most excited about this month. I predict this series is going to be huge - a film adaptation is already in development with Emma Watson slated to star as the main character, Kelsea Glynn. In the book, Kelsea must reclaim her throne from the Red Queen, an evil sorceress.
11. California by Edan Lepucki
An SF debut novel about a couple who must risk everything - even their unborn child - in order to survive in the harsh landscape of a dystopian California.
12. Landline by Rainbow Rowell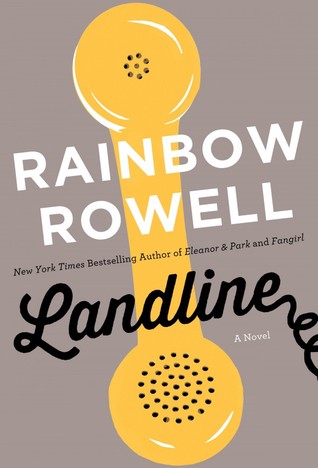 Rainbow Rowell is known for her YA novels,
Eleanor and Park
and
Fangirl,
both of which have been very well received by critics and YA fans alike. (
Fangirl
is one of my favorite books of all time.) Her new novel,
Landline,
is for adults but I'm sure fans of her YA stories will enjoy this one just as much.
13. A Grimm Warning (The Land of Stories #3) by Chris Colfer
The third installment of Chris Colfer's (of
Glee
fame) fantasy series for Middle Grade readers. There's a dragon on the cover!
14. The Country of Ice Cream Star by Sandra Newman
A dystopian novel that is being compared to
The Handmaid's Tale, Divergent,
and
Cloud Atlas.
15. Close Your Eyes, Hold Hands by Chris Bohjalian
July seems to be a month of dystopian novels - this is another one. Emily Shepard must survive in post-apocalyptic America after a nuclear meltdown - a disaster her own father might have caused.
16. Unruly Places: Lost Spaces, Secret Cities, and Other Inscrutable Geographies by Alastair Bonnett
A nonfiction travel book that delves into the world's last unexplored places. Promises to be a fun, engaging read.
17. The Universe: Leading Scientists Explore the Origin, Mysteries, and Future of the Cosmos by John Brockman
I'm always eager to read about this fascinating universe that we are a part of.
18. The Hundred-Year House by Rebecca Makkai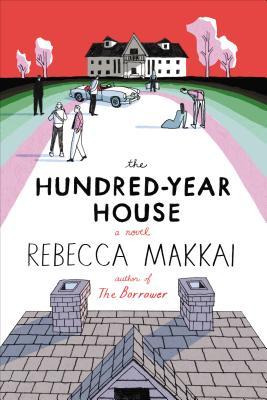 A generational saga told in reverse - slowly revealing the mysteries of the Devohr family.
19. Land of Love and Drowning by Tiphanie Yanique
From Goodreads:
Chronicling three generations of an island family from 1916 to the 1970s,
Land of Love and Drowning
is a novel of love and magic, set against the emergence of Saint Thomas into the modern world. Uniquely imagined, with echoes of Toni Morrison, Gabriel García Márquez, and the author's own Caribbean family history, the story is told in a language and rhythm that evoke an entire world and way of life and love.
20. The Kiss of Deception (The Remnant Chronicles #1) by Mary E. Pearson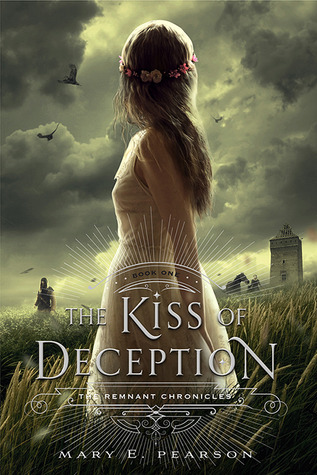 To escape an arranged marriage, Princess Lia flees to a distant village, where she meets two mysterious young men - one, her jilted groom, and the other an assassin sent to kill her.
21. Illusive by Emily Lloyd-Jones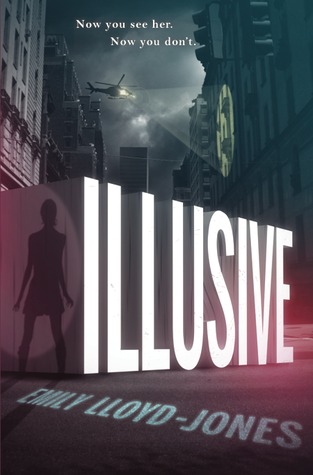 X-Men meets
Ocean's Eleven
in this Sci-Fi novel about a group of super criminals.
22. Wayfaring Stranger by James Lee Burke
Weldon Holland grows up during the Great Depression, has a run-in with Bonnie and Clyde and fights in the Battle of the Bulge - and that's just a few things that happen in this sweeping historical novel.
23. The Shadow Hero by Gene Luen Yang, Sonny Liew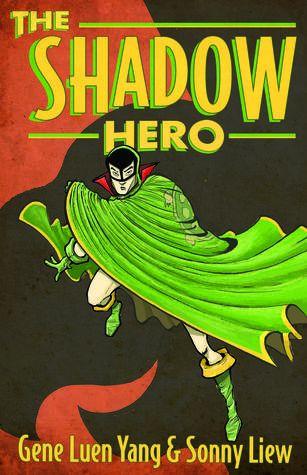 A graphic novel telling the story of the first Asian American superhero, the Green Turtle.


24. The Book of Life (All Souls Trilogy #3) by Deborah Harkness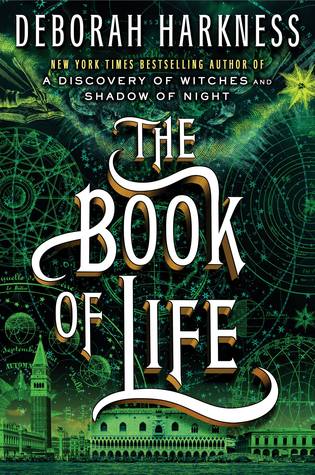 The final installment in the magical All Souls' trilogy.
25. The Outsorcerer's Apprentice by Tom Holt
A comical fantasy novel that deals with the economical realities of magic and mayhem.
26. Dissonance (Dissonance #1) by Erica O' Rourke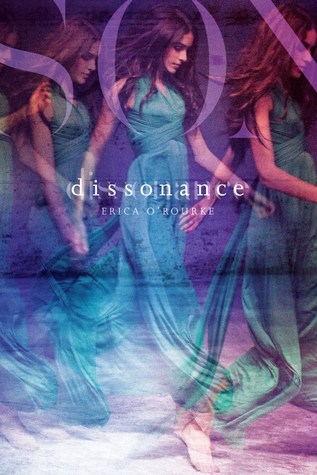 Del is a Walker - no, not a zombie. In
Dissonance,
a Walker is someone who can move between parallel worlds that are created every time someone makes a choice - even a choice as insignificant as whether or not to eat breakfast.
27. The Good Girl by Mary Kubica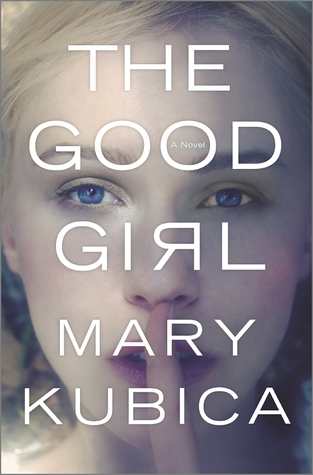 This thriller about the abduction of a prominent judge's wife is already being compared to
Gone Girl.
Here's hoping it lives up to the hype.
28. Dear Daughter by Elizabeth Little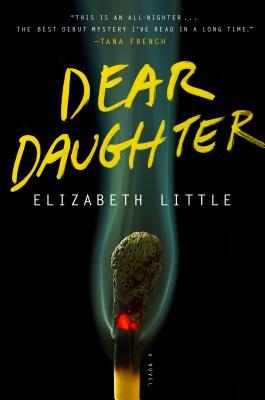 Ten years ago, Janie was convicted of murdering her own mother. Released on a technicality, Janie is determined to prove her innocence.
29. Big Little Lies by Liane Moriarty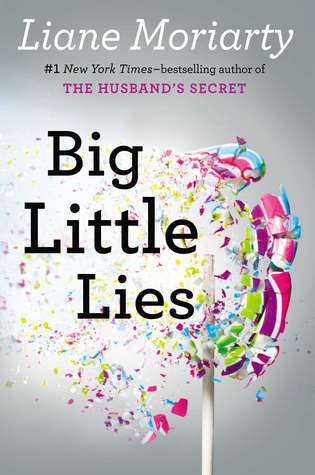 The Husband's Secret
was on a lot of year-end Best of 2013 book lists. Moriarty's follow-up promises to be included on 2014 best book lists. I'll admit - I have yet to read anything by Liane Moriarty but that cover is amazing.
30. Bird Dream: Adventures at the Extremes of Human Flight by Matt Higgins
I've always been fascinated by flying, whether it be birds, planes, or humans wearing flight suits. I cannot wait to read this book.