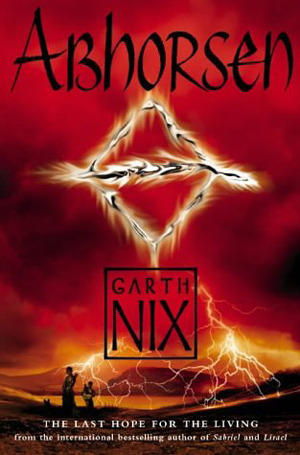 Synopsis:
The Abhorsen Sabriel and King Touchstone are missing, leaving only Lirael - newly come into her inheritance as the Abhorsen-in-Waiting - to stop the Destroyer. If Orannis's unspeakable powers are unleashed, it will mean the end of all Life. With only a vision from the Clayr to guide her and the help of her companions, Sam, the Disreputable Dog, and Mogget, Lirael must search in both Life and Death for some means to defeat the evil destructor -before it is too late...
The last book in the Abhorsen series is everything I hoped it would be: action-packed, emotional, with a bittersweet ending. Also, redemption for one of my favorite characters in the series. I can't tell you who it is because that would spoil the whole thing for anyone who has not read the Abhorsen series. (Seriously, get on that, these books are amazing.)
Lirael continues to grow and take on more responsibility and authority in this book. I love her ability to take charge and do what she has to do, even if it scares her. Also, her mysterious companion, the Disreputable Dog is revealed to be more than she originally let on.
I can't really write too much more about this book, otherwise I will spoil it. Let me finish off this review by saying that the Abhorsen series is one of the best fantasy series I have read in recent years. It's right up there with Kristin Cashore's
Graceling
and Leigh Bardugo's
Shadow and Bone.
I love the magic of the Old Kingdom and I love all the characters. I love how women share equality with men in the world Garth Nix has created. The Old Kingdom is a place where both women and men can have positions of power and nobody makes a big deal about it. It is also a place where Death is not as frightening as we humans usually make it out to be.
The Abhorsen series touches on some very powerful themes: love, sacrifice, power, fear and, of course, Life and Death. It is at times philosophical without being preachy. It is a highly entertaining fantasy series that will also make you think.
Here's my
Video review
of the Abhorsen series.