There are so many good books coming out in 2016, it's hard to narrow it down to just ten but I did my best! Tell me what books you're most looking forward to in 2016!
1.) Stars Above by Marissa Meyer
\
Release Date: February 2
I fell in love with the Lunar Chronicles this year and was so sad to see it end. That's why I am so excited for this collection of short stories!
2.) Glass Sword (Red Queen #2) by Victoria Aveyard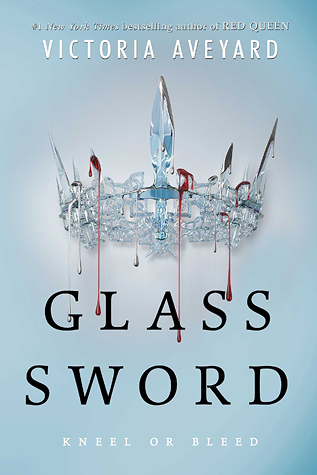 Release Date: February 9
I've yet to read Red Queen but this is a series I definitely want to be caught up on. I've heard a lot of good things about it so I hope it lives up to the hype!
3.) The Shadow Queen (Ravenspire #1) by C.J. Redwine
Release Date: February 16
All I know about this book is that it is a Snow White retelling and that there is some sort of dragon huntsman(!) in it. I cannot wait for this one!
4.) Lady Midnight (The Dark Artifices #1) by Cassandra Clare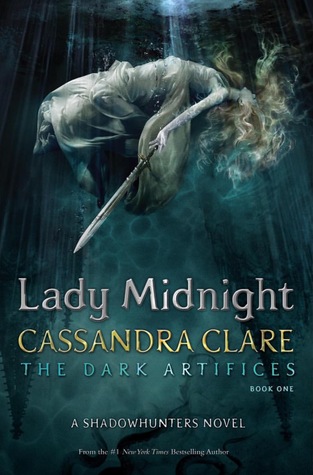 Release Date: March 8
I've only read City of Bones and that was a few years ago so I know I have a lot of reading to catch up on when it comes to Cassandra Clare but I always collect her books as they are released. Lady Midnight will be no exception. That cover is exquisite!
5.) The Winner's Kiss (The Winner's Trilogy #3) by Marie Rutkoski
Release Date: March 29
Another series I haven't started yet but will definitely be catching up on before the third and final book is released. So many people have been raving about this series and I'm dying to know what all of the fuss is about. (I'm really glad they settled that whole kerfuffle about the cover changes and I'll be able to have a matching set!)
6.) Half Lost (The Half Bad Trilogy #3) by Sally Green
Release Date: March 29
I NEED TO KNOW WHAT HAPPENS BETWEEN NATHAN AND GABRIEL!
7.) In the Labyrinth of Drakes (Memoir by Lady Trent #4) by Marie Brennan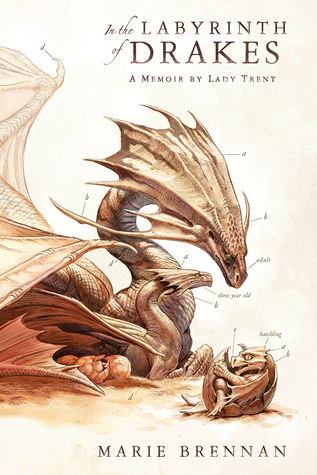 Release Date: April 5
This series is about dragons and has some of the most beautiful covers I've ever seen. But I haven't read the other books in the series yet! I'm hoping to get around to it this year.
8.) Soldier (Talon #3) by Julie Kagawa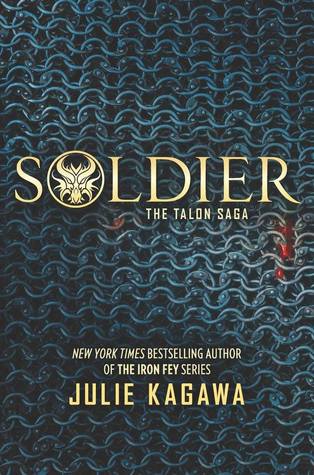 Release Date: April 26
Yet another series about dragons that I haven't started. WHAT IS THE MATTER WITH ME?
9.) A Court of Mist and Fury (A Court of Thorns and Roses #2) by Sarah J. Maas
Release Date: May 3
A Court of Thorns and Roses was one of my favorite reads of 2015 and quickly became one of my favorite books of all time. Right after I finished it, I staggered around the house shouting 'NEED MORE! MUST HAVE MORE BOOK! Needless to say, this is my MOST ANTICIPATED book of 2016.
10.) The Last Star (The 5th Wave #3) by Rick Yancey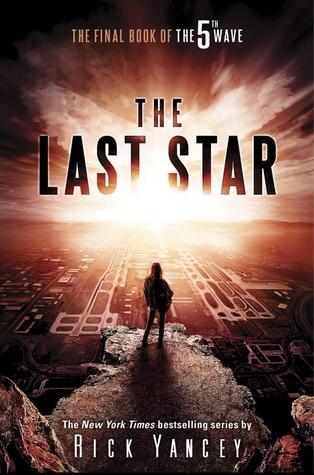 Release Date: May 24
I have a feeling this already-popular series will gain even more attention with the upcoming release of the film adaptation. The first one is still on my TBR list but I will definitely be reading it before I go see the movie.