Apparently I didn't have much of a childhood because I can only think of a handful of characters for this particular list. Or maybe I just can't remember that many books I read when I was a kid because I didn't have Goodreads back then to help me keep track. Anyway, here's my abbreviated Top Ten Childhood Characters I'd Love to Revisit:
5) Julie from Julie of the Wolves
I read this book numerous times when I was younger - it's definitely one of the reasons I love wolves so much. I like to think that Julie would go on to be an animal activist of some kind, particularly one whose main focus is protecting the wolves she loves so much.
4) Matilda from Matilda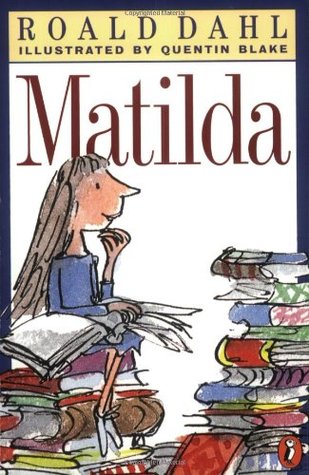 I like to think Matilda would grow up to be an awesome teacher or librarian and still uses her magic to help children.
3) Stuart Little from Stuart Little
Anyone else wonder what became of the little talking mouse? Did he ever find Margalo? Or is he still traveling the world searching for her?
2) Charlie from Charlie and the Chocolate Factory
One of two things happened to Charlie Bucket: either he got super fat and had to undergo gastric bypass surgery or he became a health nut and now follows a strict sugar-free diet. There is no in between.
1) Harry Potter from the Harry Potter series
Of course, we Harry Potter fans are going to get a glimpse of what Harry is like as an adult with the upcoming Potter play, Harry Potter and the Cursed Child but I personally would love to see a book series (or at least a short story) about Harry's career as an Auror.