Mother's Day is just around the corner so for this week's Top 5 Wednesday we celebrate the mothers/maternal figures we love in literature. Forgive me for getting sentimental here, but as much as I love the fictional mothers listed below, none of them will ever compare to my real-life mom. She's definitely my favorite mother of all time. (Hi mom!)
5) Mrs. Lancaster from The Fault in Our Stars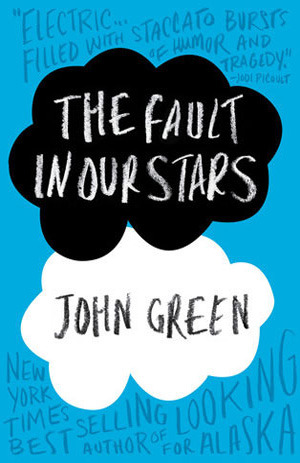 I don't think the first name of Hazel's mother is ever revealed in TFIOS but she is definitely one of my favorite fictional mothers of all time because her relationship with Hazel reminds me so much of the one I have with my mom. John Green did an excellent job of portraying the unique and special bond that mothers and daughters have.
4) The Vagrant from The Vagrant
The Vagrant is one of my favorite male characters in epic fantasy because, while he displays the traditional machismo of male heroes, he is also incredibly nurturing of the infant girl he cares for. Seeing a bad-ass male character with a soft side is encouraging, showing people that men don't have to choose between being masculine and being maternal. I would really love to see more male heroes like the Vagrant.
3) Alana from the Saga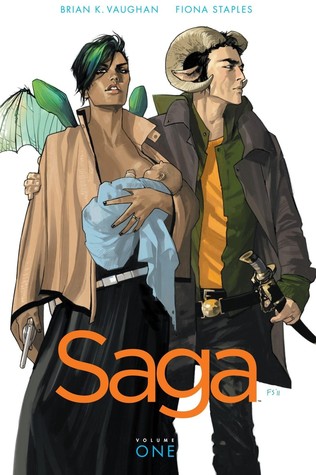 Alana is kind of the flip side of the Vagrant - a gentle, nurturing mother one minute, a badass space rebel the next. Motherhood has never looked so cool.
2) Molly Weasley from the Harry Potter series
Molly Weasley is the ultimate matriarch - she's tough on her kids when she needs to be but always makes sure they're taken care of. She even becomes a maternal figure to our orphaned hero, Harry. And who can forget how badass she was in book 7? (NOT MY DAUGHTER, YOU BITCH!)
1) Rubeus Hagrid from the Harry Potter series
Hagrid didn't have any children of his own but he was always a wonderful maternal figure to Harry and his friends. Not only did he nurture the Golden Trio, but he also was a gentle caretaker to so many different beasts that other people would have run far away from. To me, this makes Hagrid the ultimate maternal figure - recognizing that every living creature just wants to be loved and care for.
Tell me some of your favorite mothers/maternal figures in the comments below!
Top 5 Wednesday was created by Lainey at
gingerreadslainey
. The Top 5 Wednesday Goodreads group can be found
here
.