Feb. 2
Stars Above: A Lunar Chronicles Collection by Marissa Meyer
Genre: YA Science Fiction/Short Stories
A collection of short stories set in the world of Marissa Meyer's Lunar Chronicles. Some of the stories are previously unpublished, including a story featuring a wedding between two of the main characters!
Starflight (Starflight #1) by Melissa Landers
Genre: YA Science Fiction
This book has SPACE PIRATES! That's basically all you need to know.
Salt to the Sea by Ruta Sepetys
Genre: YA Historical Fiction
A survival story about three teenagers fleeing World War II aboard a ship, the Wilhelm Gustloff.
Assassin's Heart (Assassin's Heart #1) by Sarah Ahiers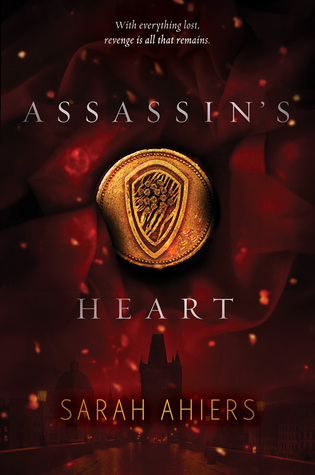 Genre: YA Fantasy
This debut fantasy novel sounds amazing - it's been described as a combination of The Godfather and Romeo and Juliet. Right up my alley!
Kings Rising (Captive Prince #3) by C.S. Pacat
Genre: M/M Romance/Fantasy
The third and final installment in the Captive Prince trilogy.
The Queen of the Night by Alexander Chee
Genre: Historical Fiction
The life of Lilliet Berne, a famous opera singer, is thrown into turmoil when she is offered her first original role.
Symptoms of Being Human by Jeff Garvin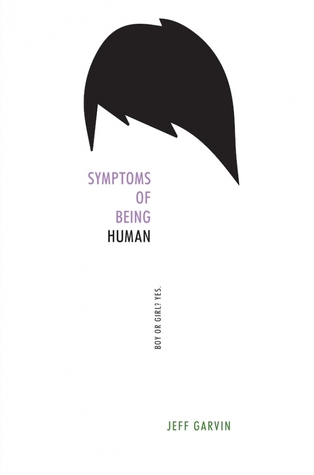 Genre: Young Adult Contemporary
Riley is a gender-fluid teenager - some days identifying as a boy, some days identifying as a girl. The problem is that Riley isn't exactly 'out' yet and starts to feel the pressure to be 'normal' - whatever that means.
Pax by Sara Pennypacker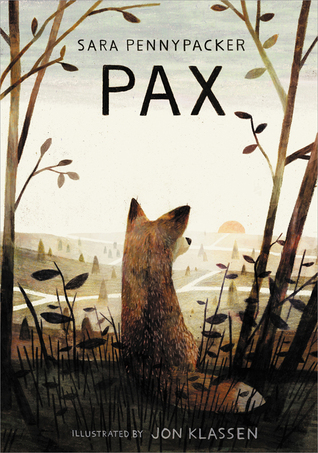 Genre: Middle Grade Fiction
Pax, a young fox, was rescued by Peter, a young boy and they became best friends. During the approach of the war, they are separated and struggle to find their way back to each other. I bet you anything this one's a tearjerker.
Grace & Style: The Art of Pretending You Have It by Grace Helbig
Genre: Non Fiction
To be honest, I'm not exactly sure who Grace Helbig is - she has a TV show? Or a Youtube channel? I'm not sure but her non fiction books look good.
The Secret Life of the American Musical: How Broadway Shows Are Built by Jack Viertel
Genre: Non Fiction
I LOVE MUSICALS!
Feb. 9
Glass Sword (Red Queen #2) by Victoria Aveyard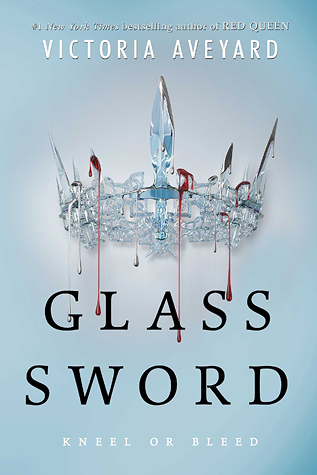 Genre: YA Fantasy
The much-anticipated second book in the Red Queen series.


Reign of Shadows (Reign of Shadows #1) by Sophie Jordan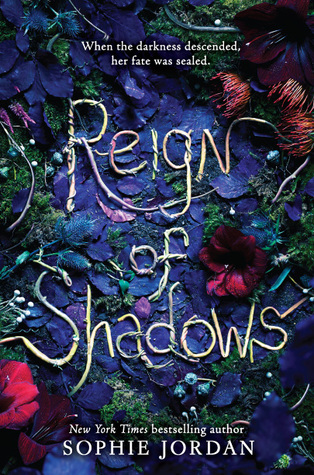 Genre: YA Fantasy
When an eclipse cloaked the kingdom of Relhok in perpetual darkness, an evil chancellor murdered the king and queen and seized the throne. Now Luna, the long lost princess, must regain her throne.
Morning Star (Red Rising #3) by Pierce Brown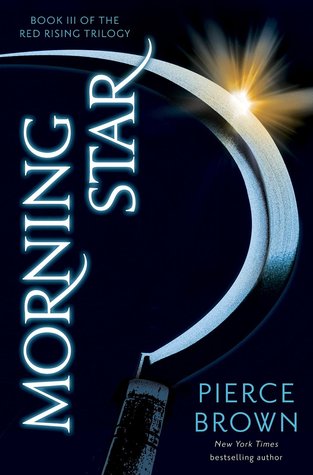 Genre: Science Fiction
The third and final installment in the Red Rising trilogy.
Shylock is My Name (Hogarth Shakespeare) by Howard Jacobson
Genre: Literary Fiction/Retelling
Part of the Hogarth Shakespeare Project, this is a contemporary retelling of The Merchant of Venice.
A Song for No Man's Land by Andy Remic
Genre:
Fantasy
A soldier fighting in the Great War finds himself battling, not human soldiers, but nightmarish demons.
The Abyss Surrounds Us (The Abyss Surrounds Us #1) by Emily Skrutskie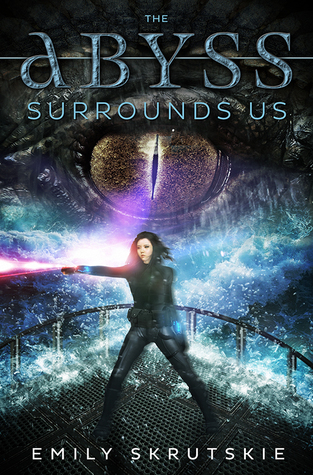 Genre:
YA Fantasy
A fantasy/sci-fi story that features genetically-engineered sea monsters, pirates, and a lesbian romance!
Feb. 16
The Shadow Queen (Ravenspire #1) by C.J. Redwine
Genre: YA Fantasy
An epic fantasy retelling of Snow White, this book features a shape-shifting dragon huntsman! I cannot wait for this one.
Riders (Riders #1) by Veronica Rossi
Genre: YA Fantasy
Gideon Blake, an eighteen-year-old guy with dreams of becoming a U.S. Army Ranger, wakes from a fatal accident and finds that he has become War, one of the four horsemen of the apocalypse.
The Girl from Everywhere (The Girl from Everywhere #1) by Heidi Heilig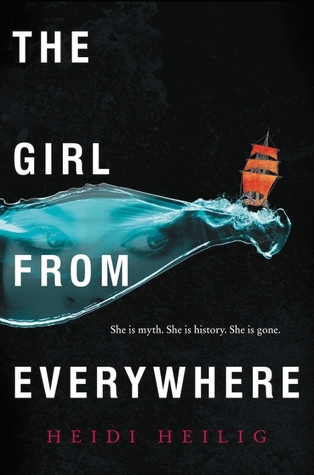 Genre: YA Fantasy
Nix Song is a time-traveler, traveling the world though time aboard a pirate ship with her father.
The Immortals (Olympus Bound #1) by Jordanna Max Brodsky
Genre: Urban Fantasy
A murder mystery involving ancient Greek gods living in modern-day Manhattan.
Feb. 23
The Forbidden Wish by Jessica Khoury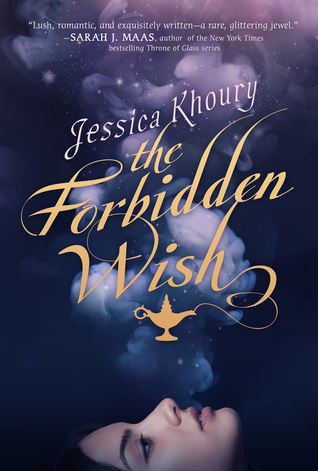 Genre: YA Fantasy
A twist on Aladdin that features the peasant boy falling in love with Zahra, a female jinni.
After the Woods by Kim Savage
Genre: YA Mystery
Julia saved her best friend, Liv, when she was attacked by a paroled predator in the woods. Liv ran, leaving Julia in the woods for a terrifying 48 hours that she remembers only in flashbacks.
A Gathering of Shadows (A Darker Shade of Magic #2) by V.E. Schwab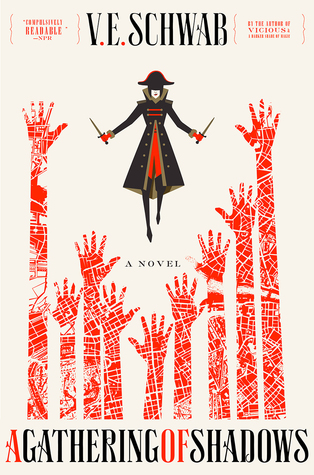 Genre: Fantasy
The second book in the Darker Shade of Magic series.
Hidden Bodies (You #2) by Caroline Kepnes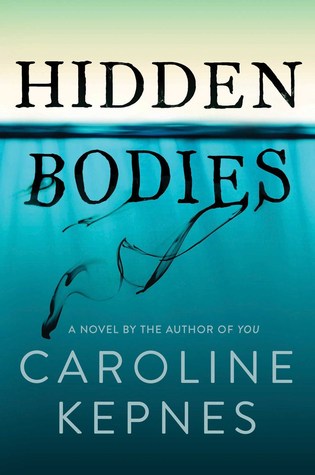 Genre: Thriller
The sequel to You.
The Rogue (Devil's Duke #1) by Katharine Ashe
Genre: Historical Romance
The first book in a new historical romance series.