July 7
The Heart of Betrayal (The Remnant Chronicles #2) by Mary E. Pearson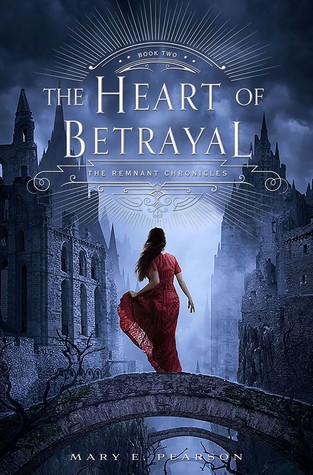 Genre: YA Fantasy
The sequel to The Kiss of Deception.
Ink and Bone (The Great Library #1) by Rachel Caine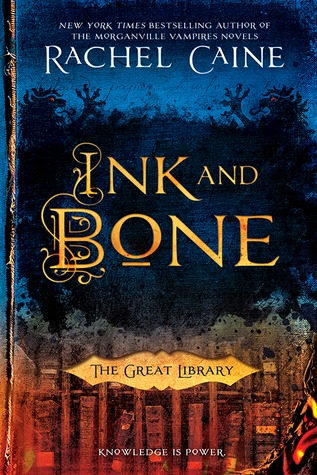 Genre: YA Fantasy
This intriguing start to The Great Library series explores a modern-day world where the Great Library of Alexandria still exists. This story sounds perfect for book lovers and library enthusiasts alike.
Silver in the Blood (Silver in the Blood #1) by Jessica Day George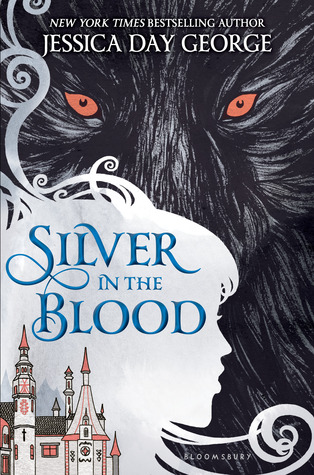 Genre: YA Fantasy
Silver in the Blood follows two society girls from 1890s New York as they learn the surprising truth about their ancestry - they both come from a family of shape-shifters. I absolutely adore the cover and I have a weak spot for novels that feature shape-shifters.
Time Salvager by Wesley Chu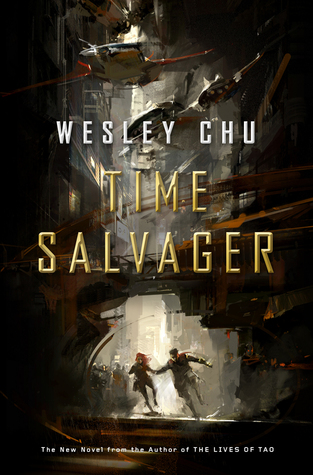 Genre: Science Fiction
The hero, James Griffin-Mars, is a chronman - someone who travels back in time to collect resources and treasure without altering the timeline. On his very last trip back in time, he breaks the highest law of the chronmen by bringing someone from the past back with him.
Aurora by Kim Stanley Robinson
Genre: Science Fiction
This book has been compared to Christopher Nolan's Interstellar. Enough said.
Prince's Gambit (Captive Prince #2) by C.S. Pacat
Genre: M/M Historical Romance
The sequel to Captive Prince.
The Chart of Tomorrows (Gaunt and Bone #3) by Chris Willrich
Genre: Fantasy
Honestly, I don't know much about the Gaunt and Bone series except that the books have absolutely gorgeous covers. I'm planning on collecting them soon!
Paperweight by Meg Haston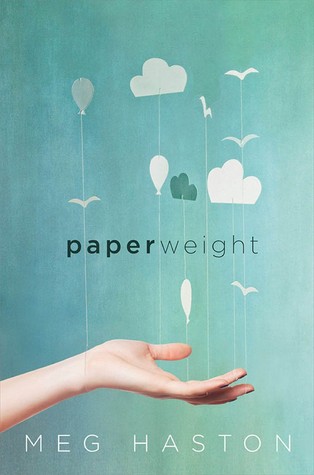 Genre: YA Contemporary
A girl committed to a treatment center for an eating disorder plans to escape.
Suicide Notes from Beautiful Girls by Lynn Weingarten
Genre: YA Mystery
This book has been pitched as Gone Girl meets Thirteen Reasons Why. I am definitely excited for this one.
Don't Ever Change by M. Beth Bloom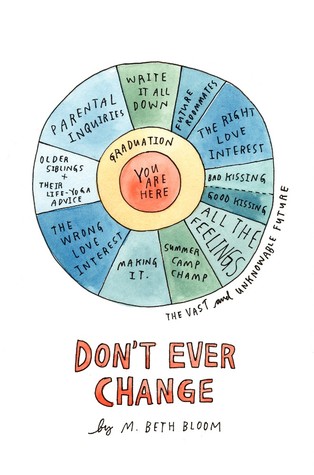 Genre: YA Contemporary
Before heading off to college, Eve decides to get some life experience so she can realize her dream of writing a modern classic.
July 14
Go Set a Watchman (To Kill a Mockingbird #2) by Harper Lee
Genre: Literary Fiction
The sequel to the American classic To Kill a Mockingbird is sure to be one of the most exciting publishing events of 2015. If you haven't heard of this book yet, where the hell have you been?
Armada by Ernest Cline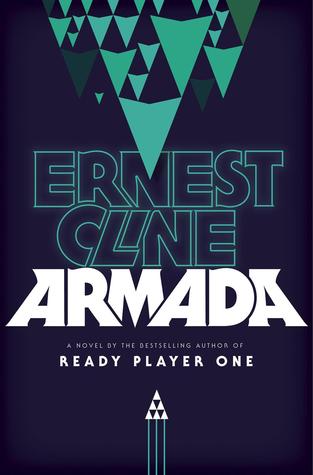 Genre: Science Fiction
Zack Lightman, an avid gamer must rush to defend the Earth when alien spaceships from his favorite video game invade the planet. This book sounds like a lot of fun.
Alive (The Generations Trilogy #1) by Scott Sigler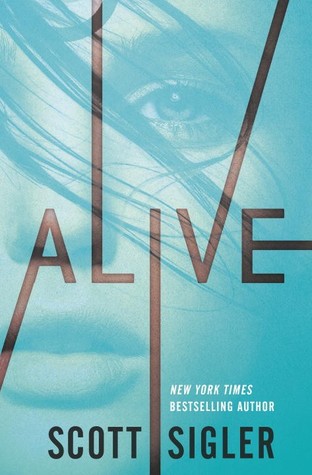 Genre: YA Science Fiction
A young woman awakes trapped in an enclosed space and, along with a handful of other survivors, fight her way to freedom. This book is already being compared to The Hunger Games and The Maze Runner.
Half a War (Shattered Sea #3) by Joe Abercrombie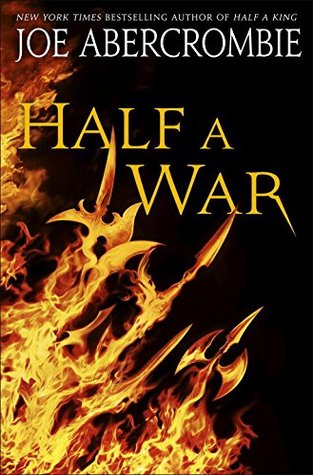 Genre: YA Fantasy
The third and final book in Abercrombie's Shattered Seas trilogy.
The Divine by Asaf Hanuka, Tomer Hanuka, and Boaz Lavie
Genre: Graphic Novel
A modern day fantasy featuring magic, a civil war between gods, and dragons.
The World's Greatest First Love, Vol. 2 by Shungiku Nakamura
Genre: Yaoi
The second volume in Nakamura's new Yaoi series. Nakamura is the creator of the popular BL manga Junjo Romantica.
Bombs Away: The Hot War by Harry Turtledove
Genre: Historical Fiction
An alternate history of World War II where nuclear weapons play a far bigger and more destructive role.
July 21
The Last Ever After (The School for Good and Evil #3) by Soman Chainani
Genre: Middle Grade Fantasy
The epic conclusion to The School for Good and Evil series.
A Thousand Miles to Freedom: My Escape from North Korea
Genre: Non Fiction/Memoir
Eunsun Kim chronicles her childhood growing up in one of the most repressive regimes in the world and her subsequent escape.
July 28
The Dinosaur Lords (The Dinosaur Lords #1) by Victor Milan
Genre: Fantasy
As George R.R. Martin says in his blurb, it's a cross between Game of Thrones and Jurassic Park. Are you kidding me? It's like I've been waiting my entire life to read a book like this!
All We Have is Now by Lisa Schroeder
Genre: YA Contemporary
A group of teens are forced to grapple with their mortality as an asteroid approaches Earth.
Dragon Fall (Black Dragons #1) by Katie MacAlister
Genre: Paranormal Romance
A new series in the Dragon Septs universe. I love me some dragon shape-shifter romance.