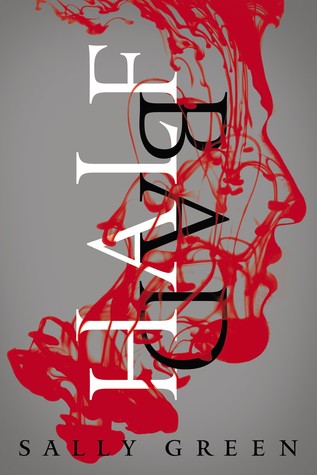 Synopsis: Sixteen-year-old Nathan lives in a cage: beaten, shackled, trained to kill. In a modern-day England where two warring factions of witches live amongst humans, Nathan is an abomination, the illegitimate son of the world's most terrifying and violent witch, Marcus. Nathan's only hope for survival is to escape his captors, track down Marcus, and receive the three gifts that will bring him into his own magical powers - before it's too late. But how can Nathan find his father when his every action is monitored, when there is no one safe to trust, not even family, not even the girl he loves?
I have not been so engrossed by a book since the first time I read The Hunger Games. I read this book is four hours, holding it up close to my face and gripping it by the edges the entire time. Half Bad has everything I love: a compelling, fast-paced plot, solid world-building and a complex, intriguing hero.
Nathan is full of contradictions - he has the ability to be both extremely violent and surprisingly tender but it is these contradictions that make him seem real. It also helps that Sally Green created such an original and believable world of witches living in modern society with their own social codes, prejudices, and attributes. I loved the idea of the two warring factions, the Black and the White, and how neither side could claim to be completely good or completely bad. I loved getting to explore this complex world and learn more about it as the story went along.
All of the side characters were equally compelling and well-drawn. (With the exception of the love interest. She was a bit boring, IMO.) My favorite was Gabriel, a boy that befriends Nathan on his journey to find his father.
If you loved The Hunger Games, you will definitely love this book. This is no light read: Half Bad explores some dark themes and there are even a couple of scenes that feature torture and cruelty. But if you can stomach that, Half Bad should be put at the top of your TBR list.
The sequel, Half Wild, is set to be released March 24th, 2015.