In celebration of all the new fall shows about to debut, this week's TTT is all about TV. I don't really watch a lot of TV..or at least, I try not to. I am guilty of binge-watching the occasional show on Netflix. (Did you guys see Stranger Things? It's incredible!) So my list is all about the books I want to see on the small screen. In no particular order (except for #1 because it is my actual #1 pick):
10) Fables comic book series
This amazing comic book series is about fairy-tale characters living in exile in modern-day New York City and trying to get back to their homeland. I think it was greenlit at one point to be made into a TV series but it never got off the ground.
9) Saga comic book series
Another amazing comic book series, Saga is an epic space opera that also incorporates elements of fantasy. Two people on opposing sides of an intergalactic war fall in love, have a child together, and go on the run. If ever adapted for television, I feel it would be right at home on the Syfy channel.
8) The Drakon series by Shana Abe
An historical fantasy romance series about a race of shape-shifting dragon people called the Drakon. While Shana Abe did a brilliant job with the books, I feel like a television series could really expand the world and give it a kind of Game of Thrones feel to it - while still focusing on the romantic aspect.
7) The 5th Wave series by Rick Yancey
Yes, it was already adapted to the big screen and, while it wasn't a bad film, I feel The 5th Wave might gain a bigger audience with a TV series.
6) Salem's Lot by Stephen King
Salem's Lot has actually been adapted a couple of different times into miniseries and made-for-TV movies - but none of them have gotten this terrifying vampire novel quite right. Now, in this golden age of television, I feel like it could be perfected.
5) The Shining Girls by Lauren Beukes
The Shining Girls
is about a serial killer who can travel through time and one of his would-be victims who seeks revenge. It is one of my favorite books of all time and I think it would make an incredible mini-series. Netflix would probably do it justice.(It looks like it's being adapted for
film
, but I think it would work better as a TV series.)
4) Vampire Academy/Bloodlines series by Richelle Mead
The Vampire Academy and Bloodlines series would make for incredibly fun, soapy, dramatic television. It's too bad the film bombed because it's unlikely they'll try to adapt it again on the small screen. Then again, it worked for The Mortal Instruments...
3) Beauty and the Beast
Okay, this one is going to take a bit of explaining: A few years ago, around the time when The CW was set to release their Beauty and the Beast show, another network announced plans for a different Beauty and the Beast show, one that would have more of an 'epic fantasy' feel to it. I was SO STOKED for this show...but it never saw the light of day and I have no idea what happened to it. I can't even remember what network it was supposed to be on. A Beauty and the Beast show with an epic fantasy flair? I would watch the shit out of that! Sadly it wasn't to be and I have to content myself with the upcoming release of the live-action Disney remake coming out next year. (Which I am so excited for!!) Who knows? Maybe the movie will spark an appetite for Beauty and the Beast stories and someone will develop a new show...
2) A Court of Thorns and Roses series by Sarah J. Maas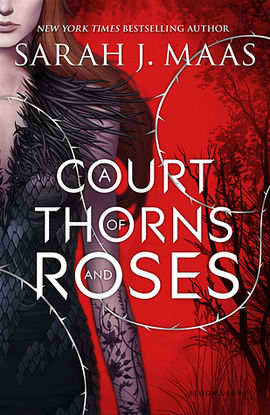 Well, speaking of epic fantasy with a Beauty and the Beast feel to it...I definitely want to see an adaptation of ACOTAR at some point but I'm torn. I don't know if it would make a better movie or TV series. Can I have both?
1) Harry Potter series by J.K. Rowling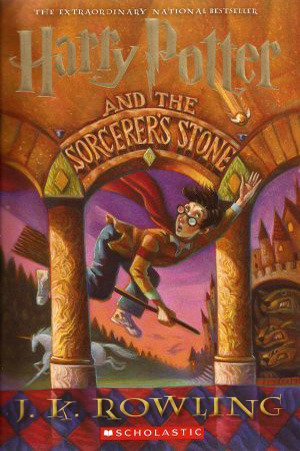 Is anyone surprised that this is my #1 pick? The Harry Potter series needs to be adapted for television, like, yesterday. Of course, no adaptation will ever live up to the original book series and the movies will always have a special place in my heart, but the HP books would be perfect as a television series. And it wouldn't have to end with adapting the seven books - they could have spin-offs about the Marauders and the four Hogwarts founders, and Dumbledore's early years...there's just so much potential!
What books do you want to see adapted to the small screen?