I can't believe that we are already halfway through 2016! The year is just flying by. There are so many great books coming out in the next six months that it's hard to narrow it down to ten...Hello new books, goodbye paycheck!
By order of release date:
1)The Hatching by Ezekiel Boone
Release Date: July 5
An apocalyptic horror novel that features a mutant race of spiders. This book sounds like it is right up my alley and early reviews have been glowing. Can't wait to devour this one!
2) Harry Potter and the Cursed Child by J.K. Rowling, Jack Thorne, and John Tiffany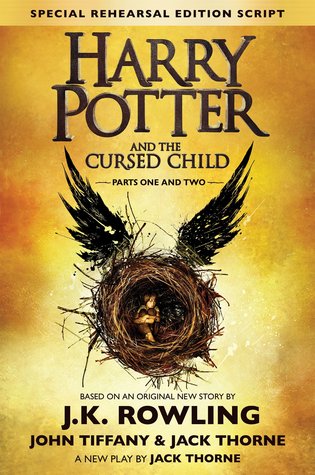 Release Date: July 31
I am of two minds with this one: yes, I am eagerly anticipating a new Harry Potter story but I am also somewhat disappointed that Rowling decided to write it as a play instead of a novel. Reading the script won't give readers the full impact of the story because it is meant to be seen on stage. Rowling has stated that Cursed Child will go on tour...eventually. Until then, I'll have to settle for reading the script.
3) Spiderlight by Adrian Tchaikovsky
Release Date: August 2
Spiders seem to be having a moment in speculative fiction. This fantasy novel features giant spiders as...heroes? Anti-heroes? I can't really remember but I know that they have starring roles.
4) Nevernight (The Nevernight Chronicle #1) by Jay Kristoff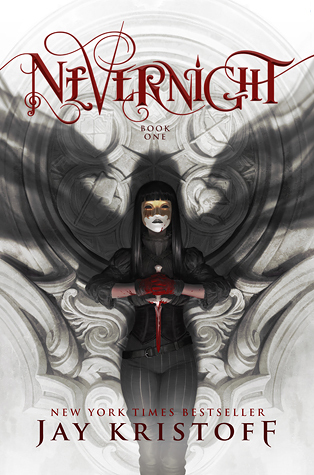 Release Date: August 9
I'm anticipating this book for the cover alone. The only book I've ever read by Jay Kristoff was Illuminae which he co-authored with Amie Kaufman. It was one of my favorite books of 2015 and his other fantasy novels always intrigued me. He's definitely an author I'd like to get to know better.
5) The Girl with the Lower Back Tattoo by Amy Schumer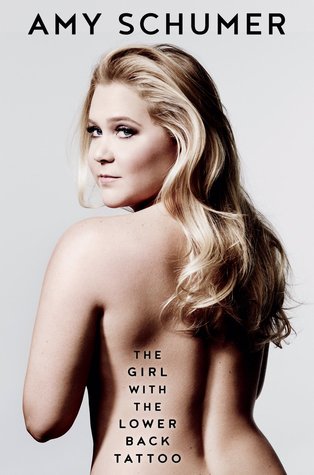 Release Date: August 16
Amy Schumer is one of my favorite comedians and I have been wanting to see a book from her for years. Looks like my dream will finally come true in a couple of months!
6) Empire of Storms (Throne of Glass #5) by Sarah J. Maas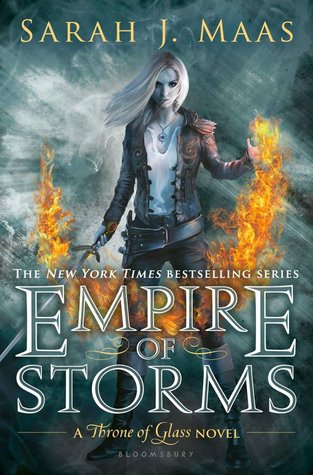 Release Date: September 16
I still haven't started on the Throne of Glass series yet but Maas' other series, A Court of Thorns and Roses is one of my all-time favorites so I've been collecting the ToG books as they come out. Hopefully I'll get around to reading them soon...
7) Harry Potter and the Chamber of Secrets: Illustrated Edition by J.K. Rowling, illustrated by Jim Kay
Release Date: October 4
The illustrated edition of Harry Potter and the Philosopher's Stone is beautiful so I'm excited to see Jim Kay work his magic on Chamber of Secrets.
8) Gemina (The Illuminae Files #2) by Amie Kaufman and Jay Kristoff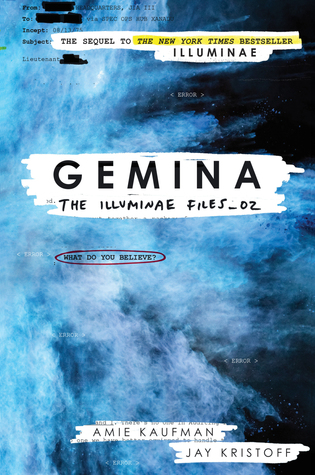 Release Date: October 18
Illuminae blew me away last year with its unique format and compelling plot so of course I'm eagerly anticipating the sequel.
9) The Making of Star Wars: The Force Awakens by J.W. Rinzler, Mark Cotta Vaz, J.J. Abrams, and Kathleen Kennedy
(Cover not final)
Release Date: October 25
Considering The Force Awakens took me from a casual Star Wars viewer to a dedicated Star Wars nerd, I could not be more excited for this behind-the-scenes book.
10) Heartless by Marissa Meyer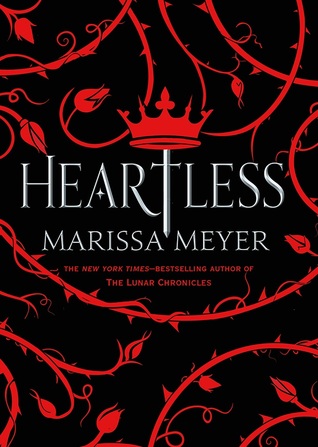 Release Date: November 8
I am a huge
Lunar Chronicles
fan so Marissa Meyer has become one of my auto-buy authors. This is a standalone retelling starring the Queen of Hearts, the infamous villain from
Alice in Wonderland.
Top Ten Tuesday is an original bookish meme created by
The Broke and the Bookish
.