1) Say What You Will by Cammie McGovern
Any book that is being compared to John Green's The Fault in Our Stars is sure to grab my attention. Say What You Will tells the love story of two disabled teens: Amy, who has cerebral palsy and Matthew, who has obsessive-compulsive disorder.
2) The Truth About Alice by Jennifer Mathieu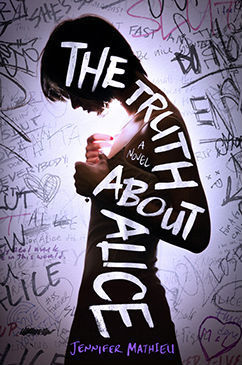 A book about a bullied teenager-told from the perspective of her tormenters.
3) Hungry by H.A. Swain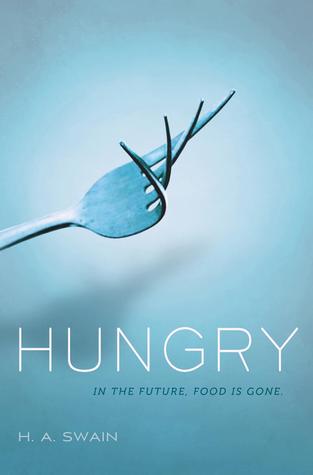 In a future dystopian world, the need for food has been eradicated - until Thalia begins to feel hunger pangs.
4) Mr. Mercedes by Stephen King
I am a huge Stephen King fan and I am so excited that he has two books coming out this year. This one is being described as a 'hard-boiled detective tale.'
5) Elizabeth is Missing by Emma Healey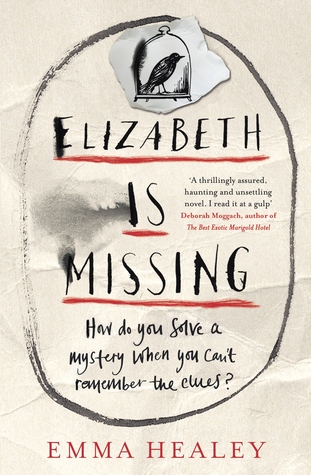 Maud finds a note in her pocket that reads 'Elizabeth is missing.' The trouble is she can't remember where the note came from. Even with her faulty memory, Maude is determined to find her friend.
6) The Book of Unknown Americans by Cristina Henriquez
A book that tells the modern story of immigration in America through the love of two teens.
7) I'll Be Right There by Shin Kyung-sook
The story of a South Korean woman in the 1980s who must confront her tragic past when an ex-boyfriend unexpectedly comes back into her life.
8) China Dolls by Lisa See
I loved Lisa See's previous novels, Snow Flower and the Secret Fan and Peony in Love. I was so excited when I heard she had a new book coming out this month. And I just love the cover.
9) Euphoria by Lily King
I'm just going to quote Goodreads since I don't really know what this book is about; I just really like the cover. (I'm sure it's very good)
Set between two World Wars, and based on the adventures of revolutionary anthropologist Margaret Mead,
Euphoria
is a luminous and remarkable story of the power of possibility, imagination, and memory, from accomplished author Lily King.
10) The Third Plate: Field Notes on the Future of Food by Dan Barber
Technically this book came out in May but I only heard about it last week and I really wanted to include it on my wishlist.
11) The Murder Complex (The Murder Complex #1) by Lindsay Cummings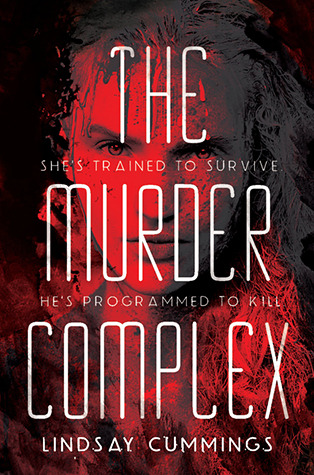 The Murder Complex is set in a dystopian world where the murder rate is higher than the birth rate. The new Hunger Games perhaps?
#12) Wings (Black City #3) by Elizabeth Richards
The final book in the Black City trilogy.
13) Lies My Girlfriend Told Me by Julie Anne Peters
Alix learns that her recently deceased girlfriend, Swanee, was secretly seeing another girl behind her back. Feeling betrayed and angry, Alix texts Liana pretending to be Swanee to find out what's really going on.
14) (Don't You) Forget About Me by Kate Karyus Quinn
In Gardnerville no one gets sick or ever dies. Except every four years, when teenagers are filled with an inexplicable urge to kill.
15) Born of Deception (Born of Illusion #2) by Teri Brown
Continues the story of Anna Van Housen, a budding illusionist in 1920s London.
16) My Last Kiss by Bethany Neal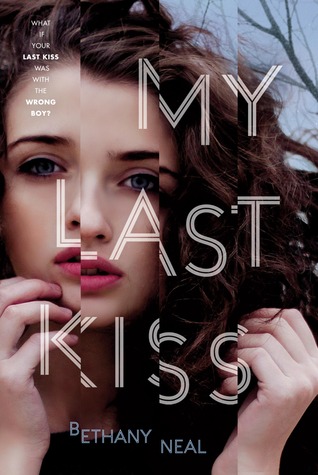 Cassidy can't remember the details of her last kiss - or the details of how she died. Was it suicide, as everyone assumes? Or was it murder?
17) The Madonna and the Starship by James K. Morrow
In the 1950s, beloved TV star Uncle Wonder must create the ultimate TV show - or else crayfish from outer space will destroy the planet.
18) The Girl with All the Gifts by M.R. Carey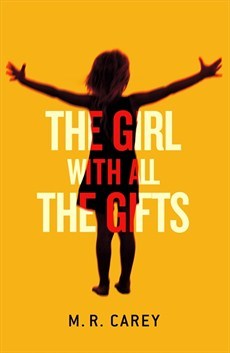 This is supposed to be the science-fiction book of the month - Melanie is a very special child; so special that she requires a military escort to school.
19) Ruin and Rising (The Grisha #3) by Leigh Bardugo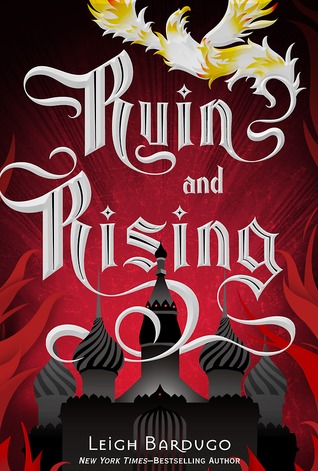 This is the book I'm most excited about - I loved Shadow and Bone. I haven't read Siege and Storm yet because I'd like to read the trilogy all in one go and not have to wait for the next one. And that cover is so gorgeous, I can't even stand it.
20) #scandal by Sarah Ockler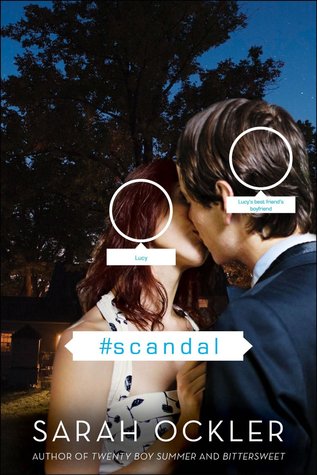 First of all: I hate the title. Anytime someone actually uses the work 'hashtag' in conversation (or any other internet slang), my butthole clenches up. And now they're appearing on book titles. (Sigh) I suppose it was inevitable. But I loved Sarah Ockler's The Book of Broken Hearts so I'm willing to give this one a chance.
21) Dark Metropolis (Dark Metropolis #1) by Jaclyn Dolamore
This book is said to appeal to fans of Cassandra Clare's Mortal Instruments series. It's described as 'a haunting magical thriller set in a riveting 1930s-esque world.'
22) Fan Art by Sarah Tregay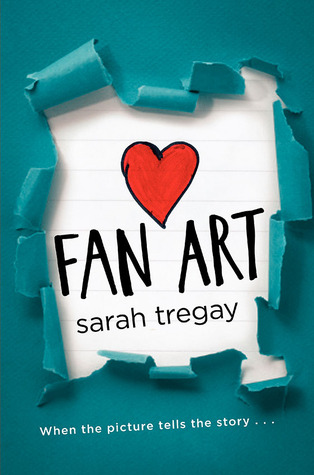 Jamie Peterson has fallen for his best friend, Mason. Will he risk their friendship for a chance at love?
23) The Fever by Megan Abbott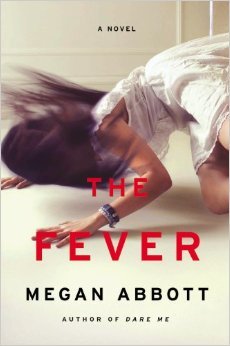 A deadly contagion threatens to tear apart a family's idyllic life in the suburbs.
24) The Silkworm (Cormoran Strike #2) by Robert Galbraith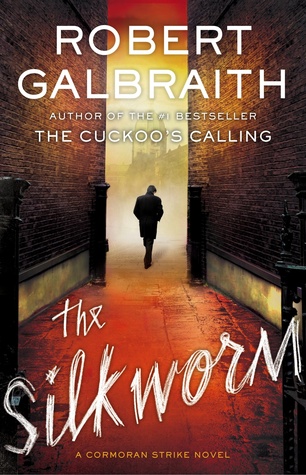 The second book in Robert Galbraith's (a.k.a J.K. Rowling's) Cormoran Strike series.
25) That Night by Chevy Stevens
Toni and her boyfriend, Ryan, were convicted of murder and sent to prison. Years later, when she is released on parole, Toni is determined to prove her innocence and find out what really happened.
26) Cibola Burn (Expanse #4) by James S.A. Corey
This is a science-fiction series I've been meaning to get into for a long time. It's supposed to be a phenomenal space opera.
27) The Long Mars (The Long Earth #3) by Terry Pratchett and Stephen Baxter
Yet another sci-fi series I've been wanting to read. I am so behind on book series, guys. I haven't even started A Game of Thrones yet.
28) The Quick by Lauren Owen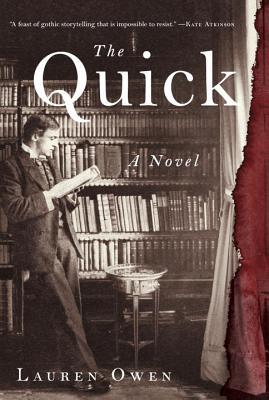 From Goodreads: An astonishing debut, a novel of epic scope and suspense that conjures up all the magic and menace of Victorian London
29) Rain (Paper Gods #2) by Amanda Sun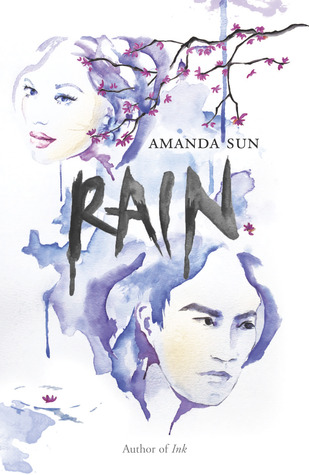 The second book in a YA paranormal series that takes place in Japan.
30) Child of a Hidden Sea by A.M. Dellamonica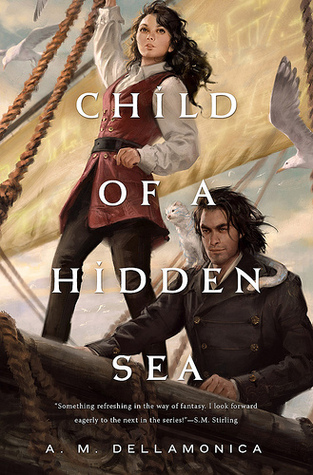 Sophie is transported from San Francisco to the world of Stormwrack, a series of island nations. I seriously want that cover as a poster.